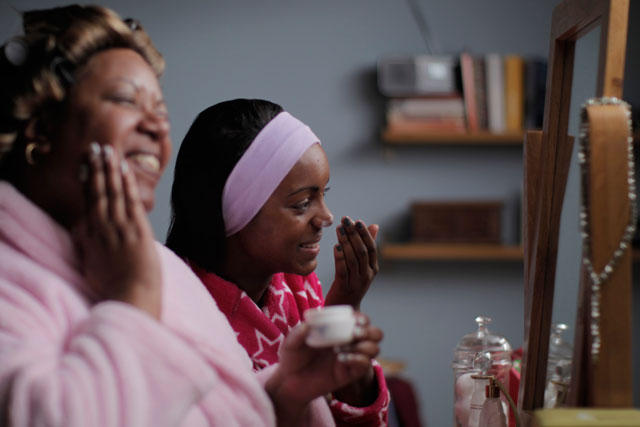 Beiersdorf, Nivea's owner, has created a Centre of Excellence for Digital within its marketing division.
The Centre opened last month and works directly with Nivea's marketing brand teams to extend the reach of current and upcoming campaigns through digital channels.
Its first output kicks off with a Nivea Soft campaign.
Matt Marlow, digital marketing manager, Nivea, said the campaign is a good example of how the brand is increasing the sophistication of its digital channels.
He told Marketing: "This is an opportunity to take a traditional brand that everyone knows and uses, to make it relevant to today with the channels that people use.
The Nivea Soft digital and direct campaign aims to engage a younger audience through a fashion positioning.
It includes marketing across Nivea's website, Facebook, and for the first time Twitter and Pinterest, supported by extensive sampling activity, while fashion designer Nicola de Main has created limited edition Nivea Soft packaging.
The Soft sub-brand has traditionally been targeted at 50- to 60-year-olds. Marlow said: "We call this a general purpose product and we've found there's a real trend for younger consumers using Nivea Soft.
It is the first time Nivea Soft has targeted a younger, fashion conscious audience, aiming to increase awareness through trialling.
Marlow said: "We know that once people try the product, 80% of people are willing to recommend it to a friend."
"This campaign is the first time the Nivea sub-brand has used Pinterest and Twitter, and we've recruited a panel of fashion experts for people to engage with across the different digital touch points."
Marlow referenced Nivea's 'The Great Football Experience' digital-led campaign, as marking a shift in media investment that would have previously been spent on traditional channels such as TV, to online.
He said: "Men are heavy users of digital and this put the consumer at the heart of the brand."
The viral campaign was evaluated on Marketing's brand barometer by Goviral, scoring 9/10.
Marlow said: "The centre is building the sophistication of what we can do with Nivea as a brand so that we don't just use the format of TV and press.
"We work with marketing teams to extend the reach of the campaigns we're working on, such as Nivea's sponsorship of ITV1's 'This Morning', to take that communication to the growing numbers on our digital platforms, from the website to Facebook and our email database."
Follow Loulla-Mae Eleftheriou-Smith on Twitter @loullamae_es