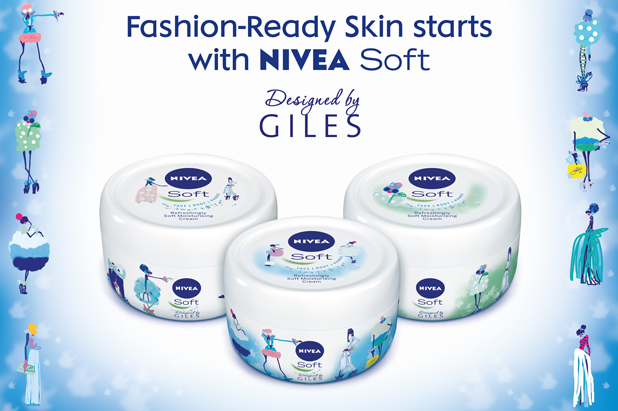 The agency Space created the campaign, to promote the brand's fashion credentials through its limited edition range of Nivea Soft moisturiser cream pots, designed by British designer Deacon.
The campaign launches on the first day of London Fashion Week and leverages the 'outfit of the day' trend popular among fashion bloggers and social media users, where people take a picture of the outfit they are wearing and post it online with the hashtag #OOTD.
Nivea Soft is encouraging users to share their fashion looks on Twitter and Instagram using the #OOTD hashtag and the additional hashtag #NIVEASOFT.
Fifteen of the photos posted will be chosen for a public vote, with the creator of the #OOTD photo that receives the most votes winning a style consultation with Deacon.
Sophie Rock, brand manager for body care at Nivea, said: "#OOTD is an amazing phenomenon which has developed within the fashion blogging world and captured the imagination of consumers. It's the perfect fit for Nivea Soft in 2013 – it's relevant, imaginative and trending in the fashion community."
Jim Carless, head of client services at Space, said: "Our brief was to firmly position Nivea Soft in the fashion territory and encourage people to trial the product. We saw London Fashion Week as the perfect environment to do this. Social media and photo sharing is central to our younger consumers' lifestyle and is an integral part of London Fashion Week."
During London Fashion Week, Nivea Soft 'hit squads' will also hand out samples of the cream at London locations including Somerset House, the home of London Fashion Week.
They will be flanked by a photographer who will take photos of passers by to be shared on Nivea's Facebook page.