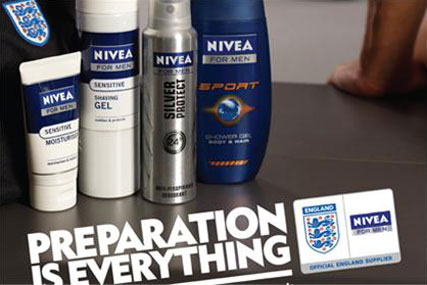 The review is in the early stages and the company has approached agencies with a request for information, with a view to holding more formal meetings next month.
Nivea does not have a retained digital agency, instead working with shops on a project basis or using its creative agencies, TBWA\London and DraftFCB.
The account will incorporate all of Nivea's digital activity, including its creative and strategic work and the brand's UK website.
Nivea's most recent campaign was rolled out in May to promote the brand's four-year sponsorship of the England football team ahead of the Fifa World Cup.
The work, created by DraftFCB, carried the strapline "Preparation is everything" and aimed to eliminate negative perceptions of male grooming.