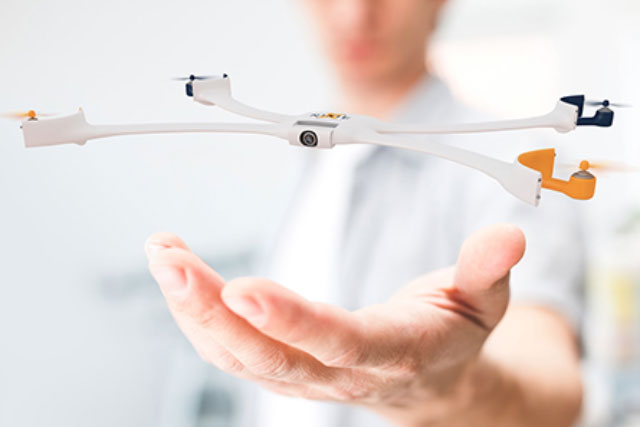 The concept is reminiscent of GoPro because it allows climbers, snowboarders and other high-adrenaline sport enthusiasts to take footage of themselves in action.
Unlike GoPro though, Nixie straps onto the wearer's wrist, can take off, then fly around the user snapping photos or video.
The drone operates in two modes – "boomerang" will enable the camera to take off, take a picture, then return to the wearer, while "follow me" will enable the camera to simply hover behind its user.
The camera, once strapped back onto the user's wrist, will automatically sync with their phone and upload any pictures.
Jelena Jovanovic, head of strategy, communications and operations at Nixie, said: "It really gives you the moment as it's happening."
While Nixie will initially target the niche adventure sport market, Jovanovic said there is a wider opportunity to capture the mass market.
She said: "There's a tremendous opportunity in the broader sport market, and our long game is the point-and-shoot market."
It isn't clear when the first Nixie will be available to buyers. The team has already built a prototype and is actively seeking investors.
Nixie beat nine other finalists to Intel's $500,000 prize, including the makers of an affordable bionic hand. To qualify for the prize, all entrants had to build their devices using an Intel Edison chip.
Read next