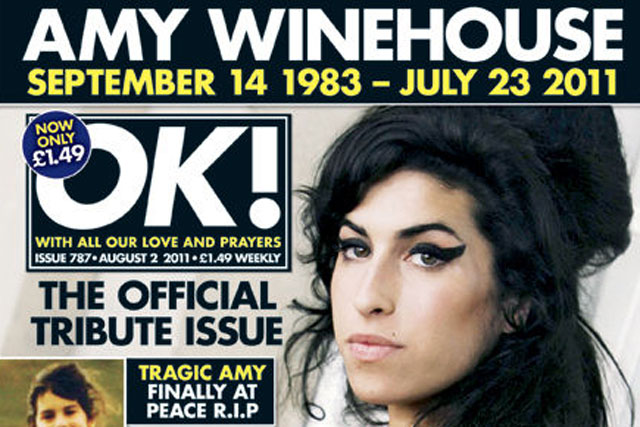 National newspapers covered Winehouse's death in extensive detail over the weekend and this week, but the weekly magazines believe they can offer readers unique content and additional insight.
The IPC-owned music title NME, out today, claims to offer its readers unseen photographs of Winehouse and tributes from the Clash's Mick Jones and Russell Brand.
Northern & Shell-owned OK!, also out today, is running with two covers, one fronted by Winehouse, and is dedicating the first 30 of its 146 pages to the star.
OK! is also upping its print run by 60% and is believed to have increased its print run to more than one million copies.
OK! rival Hello is not running a tribute issue but its next publication, out next Monday, will dedicate some pages to the deceased pop star.
Northern & Shell is also upping this week's print runs of its other celebrity titles, New and Star magazine, in anticipation of high consumer interest in the Winehouse story.