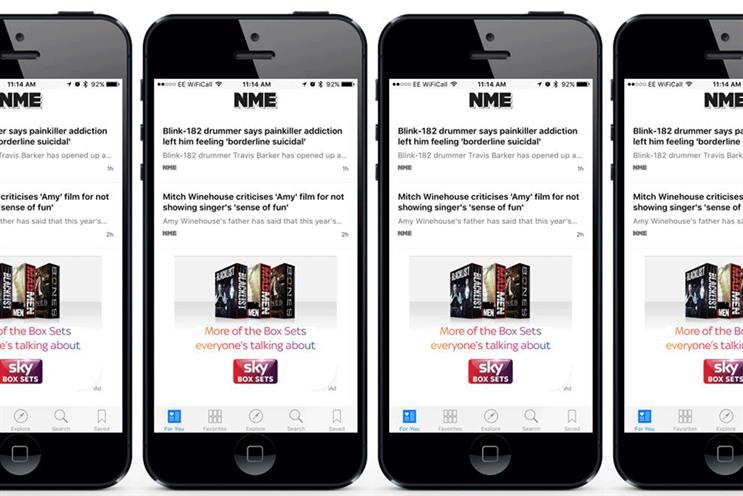 The campaign has been brokered by Sky's media agency MediaCom. It will run until the end of the year and market Sky's On Demand Box Set autumn/winter promotions, which will showcase TV series including Mad Men and The Blacklist.
Apple News was launched in the UK last week after the release of the iOS 9.1 software, having already been available in the US since September.
Time Inc is one of the first publishers to partner with Apple News and is making 25 of its brands available from the launch. The company said there will be new digital advertiser and sponsorship opportunities available as part of the deal with Apple.
Mike Newcombe, the director of mobile advertising at Time Inc. UK, said: "Apple News has the potential to be one of the most significant personal news aggregators ever built and the ideal environment to reflect both Time Inc UK's immersive, rich content, alongside like-minded advertisers that our audience love – all being one click away from inspiration to purchase over the crucial retail period."