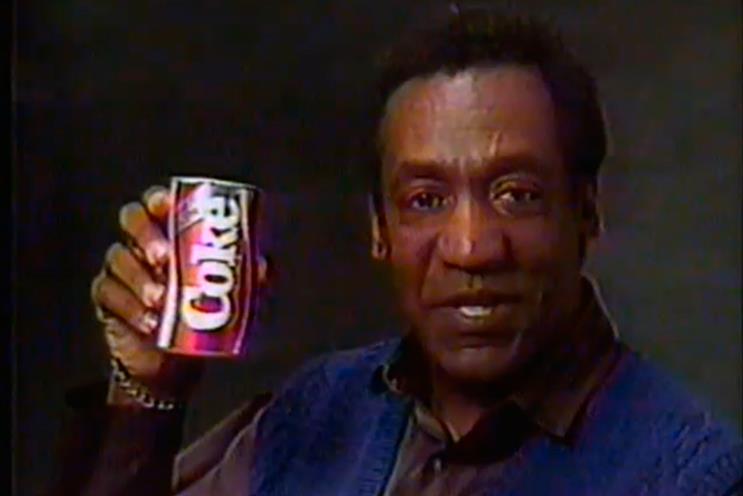 Was Bill Cosby the frontman for one of the world's greatest marketing cock-ups or the cleverest ever ploy to sustain a brand's market leadership?
Twenty-eight years after the US comedian and actor fronted a set of commercials to introduce consumers to the ill-fated New Coke, some conspiracy theorists still believe that Coca-Cola launched the product knowing full well that it would fail.
If true, it could explain why Coke took the seemingly incomprehensible decision to kill off its leading brand, change its formula and relaunch it as New Coke.
Fear of a resurgent Pepsi prompted the adoption of this high-risk strategy. The Pepsi Challenge revealed that most people preferred Pepsi's sweeter formula. So much so that, by the early 80s, Coke's number-one status was looking vulnerable.
On 23 April 1985, the sweeter-tasting New Coke was launched and production of original Coke ceased.
The ad campaign that accompanied it had been created by McCann Erickson in great secrecy. Agency executives working on the project had to sign a legal document forbidding them talking to anybody about the change.
They need not have bothered. The change in Coke outraged Americans, some of whom compared it to trampling on the US flag. Within less than three months, New Coke had been withdrawn. Cosby ended his associations with Coke, saying the ads had hurt his credibility.
Marcio Moreira, a senior McCann creative who worked on the launch, later admitted: "Consumers' reaction to New Coke actually replacing Classic Coke was never sufficiently explored."
That has not stopped claims that the real aim was to make people appreciate the brand more by withdrawing it.
Coca-Cola has always denied this. Donald Keough, its chief operating officer at the time, said: "The truth is we are not that dumb, and we are not that smart."