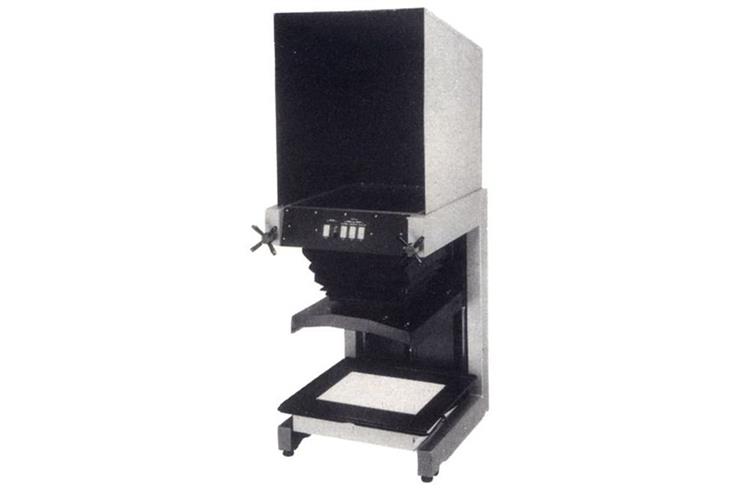 In the days before Macs arrived in adland to dazzle agency art directors with their sophistication, there was the Grant Projector.
From the 50s until the high-tech revolution rendered them redundant in the mid-90s, no creative department was without one of these stove-enamelled monsters.
Even now, there are those who lament their passing. "I know of some art directors of a certain age who can't talk about a Grant Projector without a tear in their eye," one agency veteran says.
The machine allowed images to be enlarged or reduced by projecting them down on to a glass plate on which tracing paper was placed, enabling an accurate line drawing to be made. This came in particularly handy when the art director wanted to ensure that a packshot was correctly proportioned in a press ad.
"It was a real bonus for any art director who couldn't draw," a long-serving creative comments.
Such affection for the projector certainly had nothing to do with its appearance. With a hood that looked like it came from a pram, its bicycle-chain mechanism and the system of tiny steering wheels that operated it, the machine looked like a Heath Robinson contraption.
Like early photographers, users had to cover themselves with the hood. Assuming they could reach it – any vertically challenged art directors needed a special step.
Not surprisingly, the projector was an easy target for practical jokers. Having carefully set everything up, a creative was quite likely to be interrupted by somebody's face – or a rude hand gesture – appearing on the glass plate.
"It was the sort of machine that attracted anybody who likes photocopying their bare arses," Brian Watson, the former FCB senior creative, remembers. "I could tell you some hair-curling stories about some of the objects people tried to enlarge using a Grant Projector."