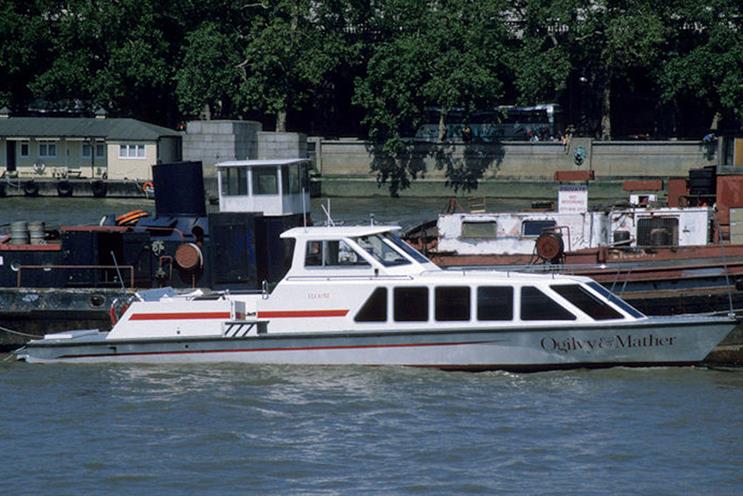 It wasn't just multimillion-pound inducements that the one-time owners of the Canary Wharf development offered to London's agencies to turn Docklands into a new "advertising village" in the late 80s.
For Ogilvy & Mather, they also threw in a speedboat. And not just any old speedboat. Christened H2O&M, she was one of the fastest crafts of her kind on that stretch of the Thames at that time and capable of powering her way from the Embankment to Canary Wharf in just 15 minutes.
H2O&M was a mark of just how desperate Olympia & York was to tempt agencies away from Soho and Covent Garden and act as a magnet for others to make their homes in what was then Europe's biggest real-estate development and in which the Toronto-based company had invested almost £4 billion.
By moving to Canary Wharf, where the Jubilee line had yet to reach and the Docklands Light Railway was a poor substitute, O&M found itself facing a £1 million-a-year taxi bill. However, the boat's running costs were a fraction of that figure.
Richard Pinder, then the managing director at O&M, recalls: "We always ended up being the last agency of the day to pitch because it took clients such a long time to reach us. The boat helped us turn a negative into a positive. It was a fun trip for would-be clients and gave us the chance to give them a pre-pitch spiel before they arrived."
In the end, though, a new Docklands ad community didn't materialise. DMB&B, whose US bosses were offered £20 million to move in, Lintas, Leo Burnett and Saatchi & Saatchi all decided to stay put.