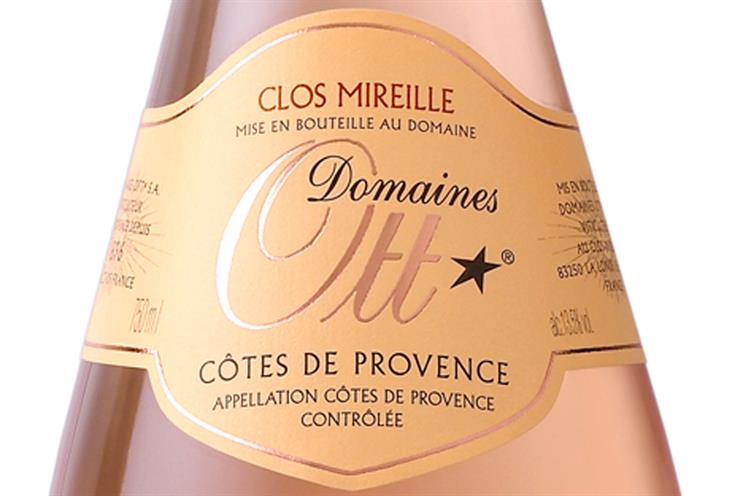 The relentless commercialisation of the Cannes Lions International Festival of Creativity has so far stopped short of including an official drink. But if it did, there could be only one contender – the locally produced rosé called Domaines Ott.
For years, this pale pink wine with its aromas of peach and hints of mild spice and aniseed has been the "drink of choice" for delegates.
No other wine fits so perfectly with Cannes in June. "If you could bottle up summertime in the South of France, I imagine it would taste something like Domaines Ott," one wine expert remarks. "The sultry-shaped bottle just sensually screams 'drink me'."
Laura Gregory, the Great Guns founder, discovered Domaines Ott in 1993 and remains a huge fan. "The first sip is the perfect antidote to the blandness of its competitors," she remarks.
Once, Domaines Ott was unknown beyond Provence. The Cannes Film Festival gave it a wider audience, which grew even more extensive with the arrival of ad folk on the Riviera.
The wine owes its birth to Marcel Ott, an agricultural engineer from Alsace who spent almost a decade looking for the ideal place to establish his vineyards, before settling for three properties with very high rock content in the soil between Marseilles and Cannes in 1912.
Today, it is the Provence wines that drive the consumption of rosé in Britain, where volume sales jumped by a massive 82 per cent between 2011 and 2012.
Meanwhile, what was once regarded as a quaffable local product is now talked of as the Dom Perignon of rosé wines. You will understand why if you order a Nebuchadnezzar of Domaines Ott on the Carlton terrace at a cost of around e800.
"A glass of Domaines Ott and a summer evening in Cannes," Paul Lawson, Leo Burnett London's chief executive, sighs. "What a perfect combination."