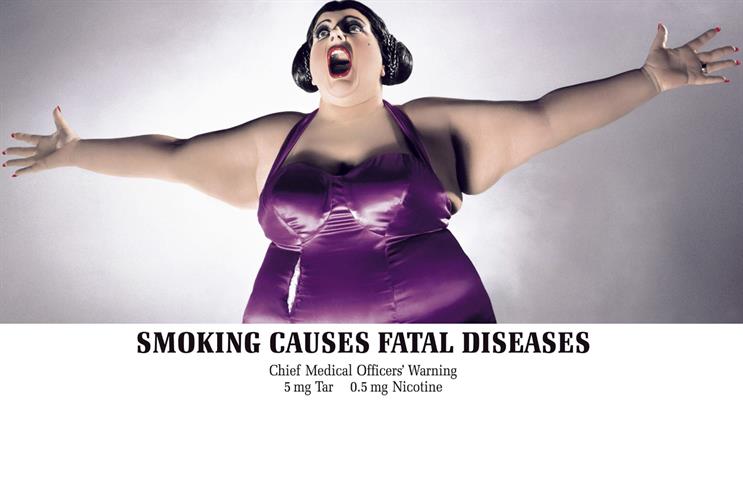 Nor was its passing much mourned by many working within the ad industry, where increasing numbers of agencies were declining to take tobacco business on principle.
As industry leaders attempted to hold the line on tobacco advertising, claiming that advertising freedoms would be threatened if they caved in, they privately wished that tobacco had not been the field on which they had been forced to fight.
More than a decade on, tobacco advertising still provokes an ambivalent reaction within adland, despite the fact that it was the catalyst for some of the most creative ads ever seen in the UK.
From the brutal simplicity of Saatchi & Saatchi's Silk Cut posters, to the surreal imagery of the Benson & Hedges Gold campaign and the gentle humour of "Happiness is a cigar called Hamlet" from Collett Dickenson Pearce, the great tobacco ads still evoke a guilty nostalgia.
M&C Saatchi marked Silk Cut's enforced retirement from advertising with a poster campaign featuring a singing fat lady clad in a purple silk dress with a slit in it, and sent a similarly attired soprano out into central London to serenade passers-by with excerpts from the opera Carmen.
Today, the ad ban is claimed to have helped speed up the number of Britons giving up smoking. In 1948, 82 per cent of men in the UK smoked. This year, the number of UK smokers is expected to drop below 20 per cent for the first time in a century.