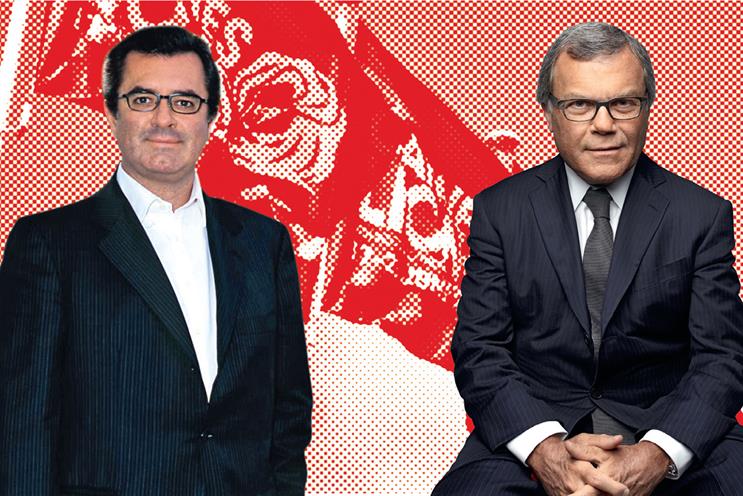 Last year, it all turned rather ugly. Talking to a wild-eyed Amir Kassaei, the chief creative officer of Omnicom's DDB Worldwide, on the beach outside the Palais des Festivals in Cannes, it soon became clear that battle lines had been well and truly drawn.
Hours earlier, WPP's chief executive, Sir Martin Sorrell, had raised the stakes by publicly voicing concerns that block voting by rival holding group agencies had reared its head during the industry awards in the south of France.
The category under scrutiny, it later transpired, was the Media Lions, whose jury was presided over by Mainardo de Nardis, the chief executive of Omnicom's OMD Worldwide. Several members of the jury had expressed concerns about the judging process, which had already proved to be an ordeal for a 30-strong panel working through a record 3,247 entries.
The feelings of mistrust aired by Sorrell on behalf of WPP were entirely mutual, with Kassaei telling Campaign: "I have been notified by no fewer than 12 jury members that people from other holding companies this week are being briefed to kill Omnicom."
Kassaei added, rather ominously: "This is not about being a bad loser, or even supporting Omnicom. This is about the integrity and responsibility of the Cannes Lions festival as a beacon of excellence around the world."
The dispute, which exemplified the competitiveness and paranoia that surround the festival, could not be ignored by the organisers.
The event has come a long way since 14 people gathered in Venice to select the first Lions winners 60 years ago. This year, more than 300 professionals will serve on the juries to painstakingly find the best work.
Owned by Top Right Group, it is a multimillion-pound business, with agencies spending an estimated €15 million on entries last year. This is set to be another record year across the board, with total entries tipping 35,500.
Philip Thomas, the Cannes Lions chief executive, is keen to stress that the allegations of block voting at last year's festival concerned the Media process only, adding that "no conclusive evidence" of wrongdoing could be found. However, he believes the logistical challenge had heightened tensions.
"For Media judging, you can't just sit down and watch films," he says. "The sheer volume of entries, and the work involved to access each one, is something we've addressed with changes to this year's process."
Media judging in 2013 has been split into two rounds, with the final decisions made by a small, senior group of eight jurors.
In addition, all the entries will be checked for the first time in the history of the awards by an external auditor, PricewaterhouseCoopers.
For his part, de Nardis is "very confident about Omnicom strengths" going into this year's event and believes block voting has always been "more imagination than reality". He says: "I have been in the jury twice and never experienced anything like that – I'm not even sure it's technically possible with such large juries. And no agency has enough votes to shift any award."
Indeed, to win a Lion, you need a two-thirds majority, and no holding company has more than six judges on a jury.
But Thomas isn't taking any chances: "We will also be watching very carefully in real time as the judging takes place. The integrity of the Lions is of upmost im­portance. Everyone has been warned: we will nip any sign of it [tactical voting] in the bud."