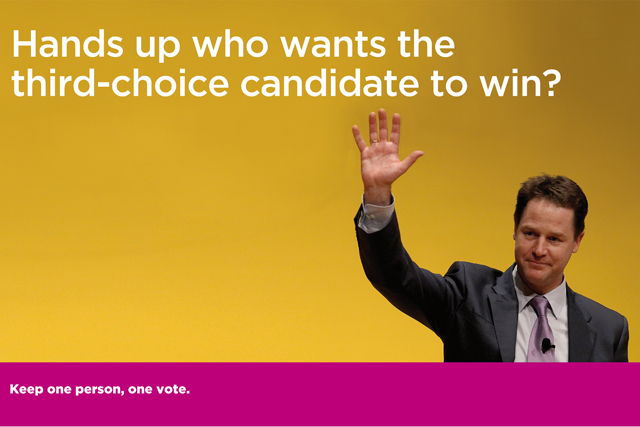 It has appointed creative agency Other to develop an integrated push. The work, which will comprise digital and guerrilla marketing, is rolling out in the final days before the 5 May polling day.
Jag Singh, the director of digital communications for NO to AV, said he expected the drive to generate new momentum as the vote draws closer.
Earlier in the year, NO to AV distributed more than six million copies of a leaflet that informed readers only three countries, Australia, Fiji and Papua New Guinea, use the alternative vote for parliamentary elections.
It has also courted controversy with a poster suggesting that voting "yes" meant choosing the alternative voting system over a maternity ward.