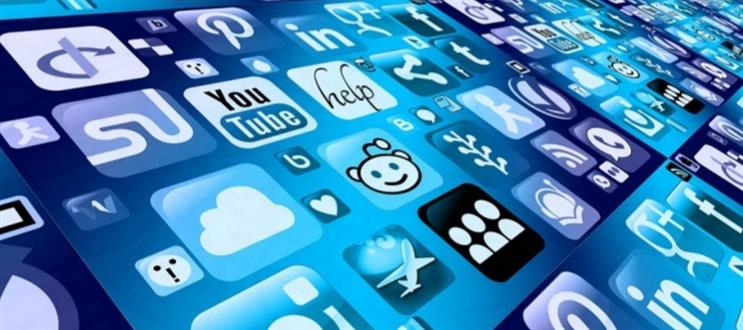 And a leading ad-tech platform pioneers its evolution. The future – the now – is about programmable advertising. AppNexus is the force behind it.
So, we sat down with Pat McCarthy (SVP and global head of marketing) and Andrew Eifler (VP and head of product for AppNexus' Advertiser Technology Group) to understand what programmable marketing really looks like…
You've introduced the concept of the 'programmable internet'. What is that?
PM (left): The programmable internet is a vast, dynamic network of interconnected devices and cloud-based applications, each in conversation with consumers and with one another. It's vastly more powerful than the static and one-dimensional programmatic internet of 2006.
You've also talked about The Internet and my internet. Or your internet. What do you mean?
AE (left): The Internet of 2006 was one-dimensional and monolithic – it was basically built for Eudora and Netscape. It was text and images on a page, or a one-way communication between two people. Today's programmable internet is highly personalised. Your Amazon landing page looks different from mine. The news feed on my Twitter account is unique. What distinguishes the programmable internet from The Internet of 2006 is its intelligence and its capacity to customise user experience.
The new age of marketing is here. Come to the Programmable Marketing Forum on Wednesday 8th June and you're already ahead of the curve.
What has been programmatic advertising's main problem – how's it getting fixed?
AE: First, programmatic advertising isn't built to support this new, programmable internet. It can't support the needs of today's marketers—access to a data-driven economy, deep learning capabilities, frictionless supply chains, or growth hacking tools—which are the fundamental pillars of programmable marketing.
PM: All of the interconnected applications and devices that comprise the programmable internet are in conversation. But data is only as useful as its capacity to help marketers make more intelligent and customised decisions. Other industries have embraced machine learning to replicate human insight at scale. Programmable marketing is doing the same, in ways that enable marketers to do new things and solve pre-existing problems long associated with programmatic advertising and customise the user experience in a personalised way.
Can you show how this all actually looks?
PM: Sure. As brands become more prolific content publishers and accumulate libraries of thousands articles, blog posts, infographics, and more they inevitably run into a "needle in the haystack" problem. This is a major challenge and according to Harris Online, 74% of consumers feel frustrated when content isn't personally relevant. That's where a company called OneSpot comes in.
OneSpot is a content marketing platform that works with Fortune 500 brands like Kraft Heinz, Delta Faucet and Whole Foods Market. They apply machine learning to content marketing, analysing vast sets of content interest data among consumers, to predict the best next piece of content in real time. So, a leading food retailer applied OneSpot's capabilities to its 7,000+ recipes, blog posts and seasonal entertaining how-tos. As a result, they drove four-times repeat engagement rate, and repeat visitors checked out an average of more than eight pieces of content over 30 days. That's deep learning in action.
AE: We work with a company called Twelvefold, whose clients include brands like Allergan, AT&T, Fiat Chrysler, H&R Block, Lincoln, Microsoft, Pfizer, Quaker and Samsung. Using proprietary machine learning, Twelvefold curates articles and videos and identifies trending topics and audiences in real-time. This allows advertisers to activate against them with powerful and effective placements. They align brand messages with the most influential, authentic and relevant content online.
Another company we work with, Captify, fuses the accuracy of search with the scale and creative impact of display, powered by an exclusive first-party data network and proprietary semantic technology. So, how does this look? A leading auto brand used Captify's Search Intelligence to power a high impact brand skin campaign. Search Intelligence uncovered those users they knew would be most interested in the new car model and it revealed the actual attributes and features of the car that were most aligned to their lifestyle and interests, using semantic analysis. Captify then activated a high impact skin campaign with a product carousel displaying the actual features of the car most indicative of their preferences for a rich and tailored advertising experience.
How does deep learning solve pre-existing problems associated with programmatic advertising?
PM: Take the challenge of viewability. A traditional criticism of programmatic was that marketers never really knew if a human saw their ad. By some accounts, as many as half of all digital ads were never viewable. As marketers continue to invest more advertising dollars in digital and allocate an increasing part of this budget to programmatic, the demand to pay for ads only when humans have seen them is stronger than ever before.
There's a company called TradeLab that works with advertisers who require their campaigns to meet various goals, including clicks, reach and viewability. Multi-goal campaigns usually require buyers to set-up several strategies for each goal, to optimise each strategy independently and to arbitrate between conflicting goals (how can I increase reach without lowering quality and viewability?).
TradeLab uses machine learning to create patterns and implement them, all at once, in AppNexus Programmable Bidder. This decision-tree system lets TradeLab achieve multiple goals. On one campaign, for instance, TradeLab increased both click rates and viewability rates, while decreasing both CPM and Cost per Viewable Impression (vCPM). For another campaign, budget could be multiplied by a factor of 12, with no increase in CPM and maintaining high viewability.

Is programmable marketing essential for all brands and agencies? Some appear to be getting by fine without it.
AE: It's the new table stakes. If your tech platform isn't programmable, then you can't engage audiences across today's highly personalised and customised internet. It's not that programmable is a nice-to-have. It's a must have, because the very nature of the internet has changed
The new age of marketing is here. Come to the Programmable Marketing Forum on Wednesday 8th June and you're already ahead of the curve.