No More Project & National Domestic Violence Hotline "#Listeningfromhome" by MRM McCann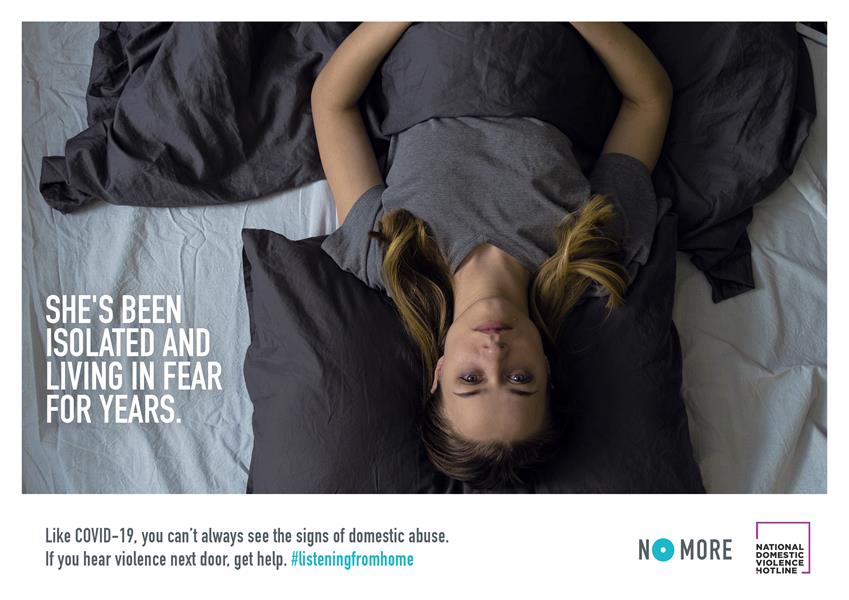 The No More Project and US-based National Domestic Violence Hotline have joined forces on a campaign that responds to a frightening by-product of isolating at home during the coronavirus pandemic: victims of domestic violence are increasingly trapped with their abusers.
The campaign aims to raise awareness of this problem and highlights that, like Covid-19, signs of abuse are not always visible. It educates people about the warning signs, encourages them to get help if they hear or observe incidents of domestic violence and asks for donations to support the helpline's response efforts.
Ads comprise solitary images of people with slogans that point out they have "been isolated and living in fear" for long before the pandemic began. It was written by Nicky Bullard and art directed by Jon Wells.
Earlier this month, Women's Aid launched a print campaign raising awareness of coercive control, which appeared in Vanity Fair.