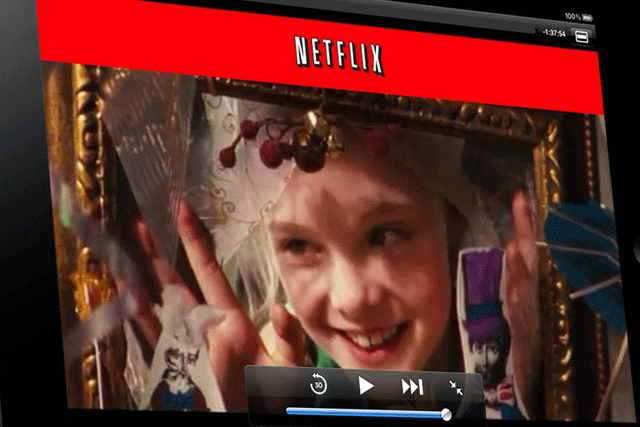 It has been seven years since Netflix first dipped its toe in the Atlantic and attempted a UK launch. Now, the US movie behemoth is back, having last week announced that its streaming service will be available in the UK and Ireland early next year.
With an estimated 25m members in 37 countries, Netflix, which offers DVD and Blu-ray rental by post as well as via online streaming, is the world's biggest movie-rental service.
The UK market has changed since Netflix was last on the scene. Back then Blockbuster, which was recently saved from the brink of bankruptcy, was the dominant player, but the bricks-and-mortar chain was slow to innovate in digital. Nimble start-ups LoveFilm, Video Island, Screen Select, Webflix and Online Rentals built market share in the face of Blockbuster's decline.
Rapid consolidation between 2004 and 2006 led to one brand winning out, with the creation of the enlarged LoveFilm-branded business - the result of 10 mergers. Now owned by Amazon, LoveFilm has 1.7m members across Europe.
While Netflix's previous UK foray caused much concern among the pioneer brands, this time it will meet a far more confident market. In addition, it will face wider competition from Sky and Virgin Media's subscription video on demand (SVOD) packages. Meanwhile, iTunes, Tesco's Blinkbox and, more recently, YouTube, also offer pay-per-view movie rentals.
Troubles at home
The timing might seem odd for Netflix. The company is firefighting on its home turf and announced that it has shed 800,000 US subscribers following a revolt over a price increase and a plan to separate streaming and DVD services. This, coupled with the UK launch potentially pushing the company into the red, sent its share price plummeting last week.
LoveFilm chief executive Simon Calver's public statements have painted a rosy picture of the new entrant, however. 'This is a very exciting stage in the development of the entertainment industry,' he maintains.
Although LoveFilm won't be drawn further on its attitude to Netflix, a source close to the business describes the US firm as 'impressive', citing the way it has changed the operation of the entertainment market.
'While you have to admire the heritage of Netflix, the UK is not an easy slam dunk. I would argue this is one of the toughest markets in the world and negotiating distribution deals will not be easy,' says the source.
Nick Adderley, marketing and insight director at Heathrow Airport, and a former consultant at LoveFilm, says that Netflix's launch 'on the surface appears an odd move'. He suggests it could be a defensive one, if Amazon is plotting a US launch of LoveFilm.
Gideon Lask, chief executive of BuyaPower and a former senior vice-president of ecommerce at Universal Music, agrees there will be 'a land-grab' from LoveFilm and Sky as they act to limit the damage caused by Netflix's entry. He views this as positive, however, since it will drive greater innovation in the market.
Crucial to the success of these companies is their content and distribution deals, providing the widest range of films across as many platforms as possible at the best price. LoveFilm has been open about its desire to be 'platform promiscuous', recently announcing distribution deals with Xbox 360 and Apple's iPad.
Netflix has been more coy about distribution and content, but analysts have predicted it may try to undercut competitors on price.
Brand challenge
Beyond content, distribution and pricing, Jeff Henry, chief executive of FilmFlex, which provides white-label movie services for FilmFour and Virgin, says 'brand wars' are ahead.
'Each of these companies needs to win over consumers, not only with the strength of its offering but the strength of its brand,' he contends.
Henry suggests the next wave will be digital ownership of films, as consumers want to own, rather than stream, movies, giving a much-needed fillip to retailers.
Social media may also play a part in the battle, with YouTube's debut and Facebook, too, eyeing up the market, having struck a deal with Warner Bros to rent out films for Facebook credits.
Although we have moved on from the days of dropping DVDs into the collection box at the shop, it's clear that movie rental is still a developing market. Not only will key players be looking to innovation for their growth strategy, but the role of branding will grow in importance as the prospect of a winner-takes-all battle looms in 2012.
NETFLIX THE HISTORY
1997: Netflix founded in the US, offering online-order postal-delivery movie rentals.
1999: Subscription service launched for unlimited rentals.
2002: Netflix made IPO, with 600,000 members.
2004: First botched attempt to launch in the UK.
2007: Introduced streaming movies on-demand service.
2010: Launched in Canada, ending year with 20m members.
2011: Has entered Latin America and the Caribbean and announced UK plans. Claims to have more than 25m members.
EXPERT VIEW - NIGEL VAZ, MANAGING DIRECTOR, SAPIENTNITRO
These businesses will continue to reinvent themselves as consumer expectations change.
Now, mailing a DVD seems just as much of a chore as returning a video to Blockbuster. If I can watch movies with a Sky subscription, and do the same with Netflix and LoveFilm, then the brand connection and preference really will matter. The content and distribution deals will still be supremely important. Ultimately, though, distribution isn't the value: the value is the content.