No Signal "NS Yearbook" by Build Hollywood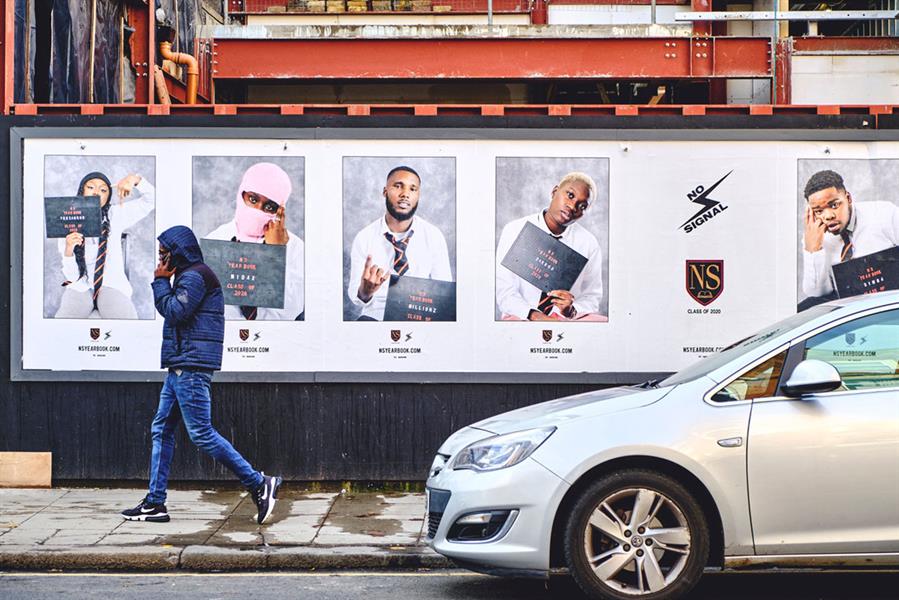 Grassroots, black-led radio station No Signal launched its first outdoor campaign to promote the inaugural NS Yearbook, which celebrates emerging music talent in the UK.
The posters feature the 15 rising stars who make up the NS Yearbook class of 2020: M1llionz, Darkoo, Dutchavelli, Bellah, Midas The Jagaban, Bandokey, P-rallel, Teezandos, S1mba, Central Cee, Tora, Double Lz, Pa Salieu, Shaybo, Frosty, Ivorian Doll and Backroad Gee.
No Signal aims to champion new, underground talent and usher in a new era of British music. The campaign will run in cities including London, Manchester, Birmingham, Bristol, Cardiff, Sheffield, Edinburgh and Glasgow.