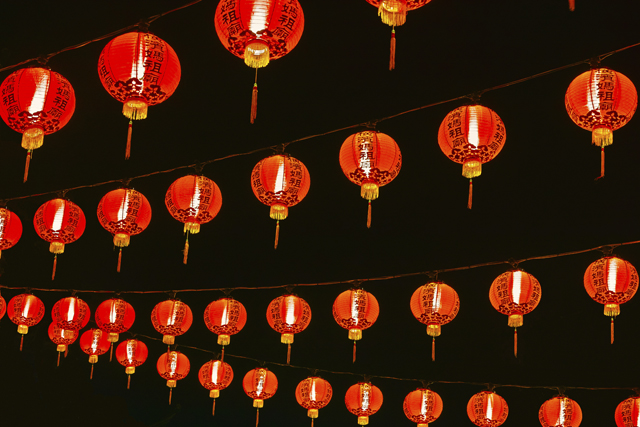 China's taste for exhibiting affluence is no secret, and western brands have been quick to take advantage of the world's third largest buyer of luxury consumer goods.
However, a contraction has followed this boom, and growth in personal luxury sales in Greater China fell from 30% in 2011 to just 2% in 2013. While this certainly doesn't mar the Chinese market's appeal, Western brands need to ask themselves: what has driven this slowdown? And how do brands ensure they don't lose their place in the market?
From my experience conducting market research in China, it's clear that the last few years have heralded the arrival of a new Chinese consumer: one who is starting to reject the ostentatious trappings of materialism and move towards a more cerebral and experiential sense of self. There is a shift emerging from owning to being.
The seeds of the trend were planted a few years back when a model declared on a Chinese TV show that she would "rather cry in the back of a BMW than laugh on the back of a bicycle". The clip went viral and it was seen by many social commentators to be a symptom of the nation's worrying preoccupation with materialism, and a new wave of consumers started to distance themselves from the 'Tuhao' - meaning 'Crass Rich'.
Behind this shift is the Sugar Generation' - a young demographic who grew up around luxury brands and have lived a 'sugar-coated life'. It is these consumers who are expected to make up 30% of China's affluent population by 2020 - a demographic not to be ignored.
Logo Fatigue
As this new generation tires of predictable and uniform displays of luxury, there is a greater call for originality and tailor-made services. Consumers are now looking inward at what makes them feel good and ways to differentiate themselves. As such, there is a growing tendency for Chinese consumers to expect more from generalised Western brands, and they are increasingly demanding products tailored specifically for the Chinese market.
Such is the trend that fashion power houses known for their reliance on the Asian market are already taking action. For instance, Louis Vuitton's famous LV monogram was conspicuously absent at its Spring/Summer 2013 show in Paris, and the company has also launched Louis Vuitton Maisons in Shanghai - a secret invitation-only apartment.
The complex consumer
This transition away from materialism is nothing new and follows a trajectory many other markets have taken, i.e., rapid urbanisation and the growth of the middle-class have facilitated a dramatic cultural shift which is characterised by a growing sense of self-worth and a desire to feel and be perceived as autonomous.
However, what is different is the culture in which this shift is occurring and the impact it is having on consumer decision making. Having interviewed many Chinese consumers, this shift means they are now battling three notions of self-worth when choosing what to buy: the historical collective which ensures purchases adhere to the principal of face, the modern material self which strives to climb the social hierarchy and then the emerging notion of self which is more individual.
A prime example of this is during the car buying purchase. First the material self-worth asserts itself by dictating 'bigger and better', then the collective kicks in and reminds the consumer they cannot buy above or below their station so certain brands/ models become dismissed, and only then does the individual-self have a say.
Future-proofing brands
Western brands looking to make headway in the Chinese market must stop relying on an illustrious brand name, and instead invest in understanding this complex Chinese consumer. It's an intimidating situation to approach as an outsider, but the dynamic that exists between the changing notions of self-identification and ingrained social conventions is key to seizing the opportunities presented by this hugely influential marketplace. Brands need to help consumers balance all versions of themselves and give consumers the chance to demonstrate their individuality while also respecting the need to display status and respect the collective.
Read next