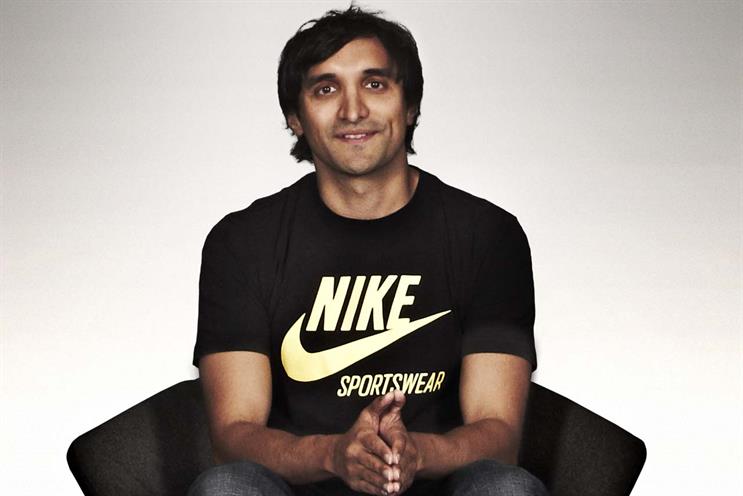 The Reading native was named an MBE in the Queen's Birthday Honours list on 8 June for services to media.
Earlier this month, AKQA - which Ahmed co-founded with James Hilton in 1994, at the age of 21 - announced a deal that will take the digital design agency into new territory.
It is acquiring a majority stake in Universal Design Studio and Map Project Office, both of which were founded by the same duo, Edward Barber and Jay Osgerby, who body of work includes the London 2012 Olympic torch.
Campaign caught up with Ahmed to hear about his outlook on technology, society and Berkshire.
I was awarded an MBE for services to media, but it should have been for services to… ? Heathrow
AKQA + architecture = ? Inspiring
What's the most annoying buzzword in the industry? Cascade
What's the first app you open when you pick up your phone in the morning? Clock
What's the most important quality a leader should possess? Humility
The future of marketing and advertising is… ? Convergence
What's the biggest problem technology is yet to solve? Conflict
What's your advice to Sir Martin Sorrell on the launch of his new vehicle, S4 Capital? Momentum
Alexa, Siri or Cortana? Mum
FuelBand or Fitbit? AppleWatch
Cash up front or LTIP? Bitcoin
Reading festival or reading books? Reading
And finally: in 2018, what most makes you happy to be alive? Family