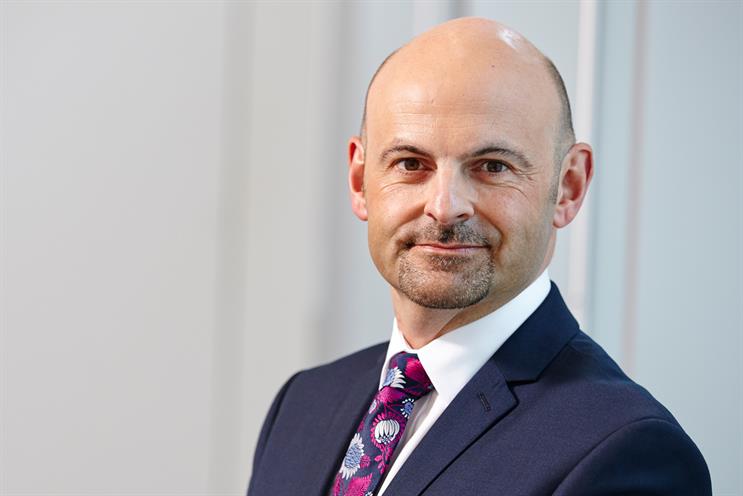 Last year, Debenhams was the retailer Santa Claus forgot. It turned up so late to the Christmas party that rivals got the choicest presents from Santa's sack.
It is Richard Cristofoli's job to ensure that Debenhams' Christmas is a lot merrier than the last one, which was spent very much as an outsider with its face pressed up against the window.
To call the marketing director's task a challenging one would be a masterly understatement.
Disappointing trading during the 2013 Christmas period resulted in a second consecutive year of declining profits and a brand damaged by repeated price-cutting to boost sales.
Having regrouped, Debenhams was the first major retailer to launch its Christmas TV campaign, through JWT, with a focus on gifting and "found it" as its theme.
Debenhams and Cristofoli believe they are on their way to creating a communications platform that customers can relate and engage with, to boosting market share and to shifting perceptions of it as a perpetual discounter.
There is still a way to go and it is clear that Debenhams' previous travails serve to curtail any over-expectation this festive season. Indeed, Cristofoli thinks there's no place for hubris among retailers at Christmas. "I think it's astonishingly arrogant to claim you 'own' Christmas," he says, leaving his target unidentified but his meaning clear enough. "Customers don't respond well to that."
John Lewis, Marks & Spencer and Next draw the most direct comparisons to the Debenhams offer. John Lewis, in particular, with its strong website, attractive stores and affluent customer base, isn't a rival with which you would want to go toe-to-toe. Cristofoli says that he isn't trying do so and that Debenhams must be allowed to be Debenhams.
"Sometimes, you have to get out of the 'London bubble'," he argues. "For many regional customers, John Lewis is still rarified space. Our energy has to be on cultivating our customers and building our brand. We have to be conscious of what others do, but we can't be 'me too' versions of them."
Cristofoli's response is a four-pronged strategy: to deliver a compelling customer proposition, to significantly up its online game, to focus on making its UK stores as welcoming as possible and to grow internationally – Debenhams trades out of 245 stores in 29 countries.
"Christmas is always a tough time for retailers and what happened to us last year is well-documented," he acknowledges. "We under-invested and we were late coming to the party."
So what's different this time around? For one thing, Debenhams has begun weaning itself off an overdependence on price-cutting, Cristofoli claims. The second half of this year saw 25 fewer days of promotions and a 10 per cent rise in full-price sales.
For another, it has been improving its laggardly online performance, making its offering slicker and easier to use. In October, Debenhams launched a next-day home-delivery service with a 10pm cut-off time. Online sales now account for 16 per cent of its business compared with 3 per cent five years ago.
Debenhams 2014 Christmas campaign
At the same time, the retailer has been working on pulling its database together out of a disparate number of IT systems. "We were just using direct mail and e-mail as advertising in which everybody got the same thing," Cristofoli admits. "Now 70 per cent of our communications programme is personalised."
A cynic might ask why all this took so long when Debenhams' deficiencies must have been blindingly obvious over a number of years.
"This is stuff we'd been working on for some time," Cristofoli answers. "We fully appreciated that we'd suffered from underinvestment. We knew we were on a journey. We just hadn't completed it in time for last Christmas."
All very well, of course, but what will make Debenhams different at the end of the day? Cristofoli thinks there is still much mileage to be had from Designers at Debenhams, which offers designer names – from Jasper Conran to Janet Reger – at high-street prices.
Then there's the plan to use some one million square feet of underperforming floor space by offering it to high-street names that augment what Debenhams has to offer without cannibalising it.
Debenhams 2013 Christmas campaign
As a result, there are partnerships pending with, among others, Sports Direct (whose owner, Mike Ashley, owns 11 per cent of Debenhams) and Costa Coffee. "These are all trials and we'll take a view about which ones we think we can roll out," Cristofoli says.
It all amounts to a big challenge for JWT, which has handled Debenhams since 2009, although Cristofoli insists his agency relationships have always reflected his long tenure of marketing jobs.
"I inherited JWT when I joined in 2011 and the agency has been a key business partner," he says. "I've never been the kind of marketing director who sweeps in and sweeps out the old agency. That's not my style."