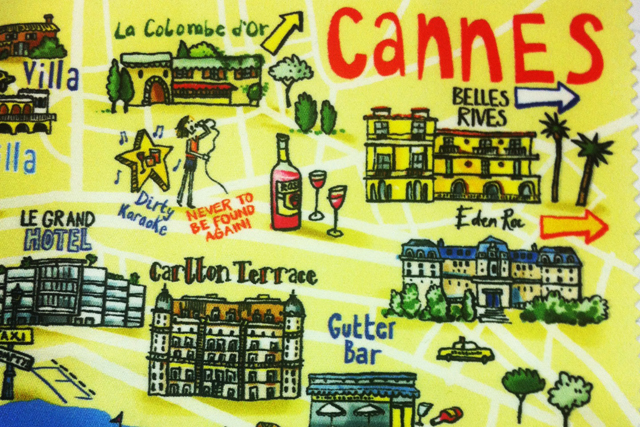 1. The Cannes Advertising festival: is that still going?
Delivery is everything with this particular excuse; it needs to be delivered with a slight wrinkle of the nose and a look of confusion. Works best if you mention other events you have recently been too or are planning on never attending; Bread and Butter Berlin, SXSW or Who's Next Paris are all great examples. The key is not to mention that you are actually tasked with running your brands' very own budget version of Cannes, which is taking place at the glamourous location of your office.
2. Did I mention how busy and important I am?
Now is the perfect time to follow the example of the advertising planner who claims he is too busy to go to the toilet (but no doubt has time to go to Cannes) and engage in the "busy off" - the pursuit that has fast replaced the British obsession with the weather as the key talking point in certain circles.
Under the warped logic of the busy-off, executives compete to declare themselves the most starved of time – and, by association, the most important. Under the guise of the busy off no one in their right mind would have the necessary time to go to an advertising festival. Or if they did actually find the time to attend, they wouldn't actually go to anything as they would be far too busy.
3. I get my creative inspiration from Coachella
Think of the most fun you had in the past 12 months, now pretend your employer paid for that particular blast of excess in the name of creative inspiration. Smile smugly. Now is not the time to mention that despite the fact you will not actually be in Cannes, you are tasked with updating your brand's blog on the event at 45-minute intervals.
4. I'm working on a top secret* (read non-existent) product launch/pitch/mission to space…
The key to this particular excuse is the implication that you are working on something really, really interesting. This only works if the person you are talking too is too paranoid to admit that they have absolutely no idea what you are talking about. Do not under any circumstances reveal that you will in fact be taking the time to clear your Sky+ planner or watch the entire series of 'House of Cards' back to back.
5. I've just seen the Great Gatsby and quite frankly the Gutter bar just can't measure up to those parties
Unless of course the person you are talking to is staying at the Hotel Du Cap, this is actually a legitimate reason not to go.