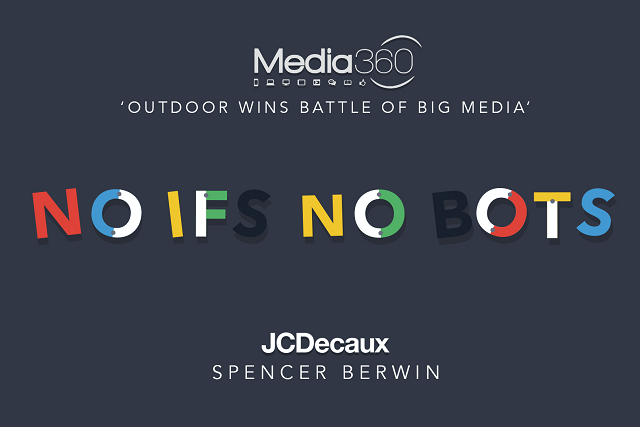 Demonstrating how Outdoor advertising is the new smart medium for 2015, Spencer Berwin said: "Outdoor is so smart that it reaches 98 per cent of the UK population every week. That's more than TV. It reaches 1.5 billion eyeballs every day. That's bigger than the population of China.
"All of those eyeballs are delivering 100 per cent above the fold. It's the real deal. Even better than that, there are no ifs and certainly, absolutely no bots. What you see is what you get.
"And out-of-home is the new smart medium for 2015. It's been used by brands for generations. Right now, they're still talking and singing about it for 2015. It keeps on working. Because digital out-of-home delivers in buckets what everyone wants - BRAND FAME."
Find out more about how Spencer Berwin championed Outdoor as the #NoIfsNoBots medium in this video: