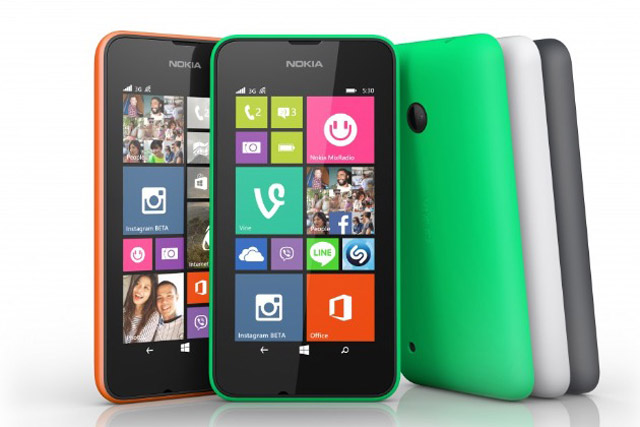 It is no secret that Microsoft was planning to ditch the Nokia brand, after completing its £3.2bn purchase of the Finnish phone company earlier this year. Now a leaked set of slides, seen by the Geek on Gadgets blog, suggests Microsoft will drop any mention of Nokia during this year's Christmas campaigns for Lumia devices.
One slide caption reads: "As part of our phased transition, we will drop the manufacturer name from product references during the Holiday campaign. Lumia is a trademark owned by Microsoft Mobile Oy."
It appears future devices will not carry the Nokia name and will instead feature Microsoft and Lumia branding.
A Microsoft spokeswoman would not confirm the timing to Marketing and said: "We have nothing to share."
But Microsoft's executive vice-president for devices, Stephen Elop, confirmed back in April that the Nokia brand wouldn't be used for long.
During an online Q&A, he said: "The Nokia brand is available to Microsoft to use for its mobile phones products for a period of time, but Nokia as a brand will not be used for long going forward for smartphones. Work is underway to select the go forward smartphone brand."
The slide also suggests Microsoft will stop referring to its mobile operating system as Windows Phone, instead calling it Windows. The company already appears to be shifting towards that strategy, referring simply to "Windows 8.1" rather than "Windows Phone 8.1" in its UK marketing materials for new Lumia phones.