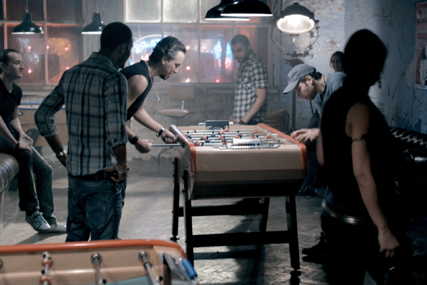 Created by Jack Morton Worldwide, the viral showcases the phone's 12 megapixel camera with Carl Zeiss optics, Xenon flash, HD-quality video recording, film editing software and Dolby surround sound.
The benefits of the phone's camera are shown as one man films a group of very skilled football players on his Nokia N8, under the strapline, 'What will you do with it?'
The film can been seen on YouTube where viewers can also see how the tricks are done in slow motion as well as see behind-the-scenes footage.
The phone will launch in the third quarter of 2010, priced at €370. It will include social networking functions so users can update their status, share location and photos and view live feeds from Facebook and Twitter using a single app.