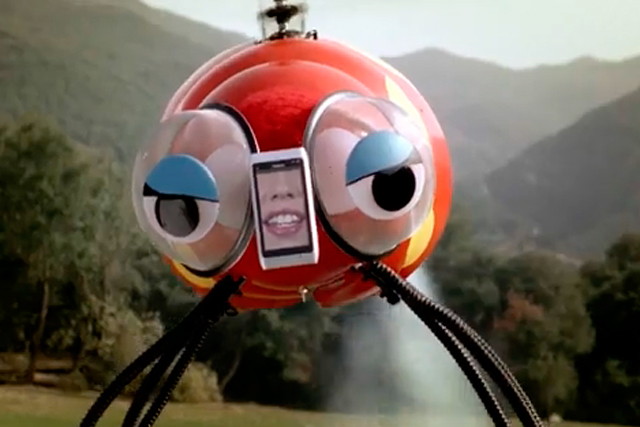 The tie-up with Microsoft covers mass market mobile phones and partly sidelines Nokia's ailing Symbian platform.
Nokia was widely expected to abandon its operating system following a leaked internal memo from its new chief executive Stephen Elop earlier this week.
Elop was scathing about his company – which remains the world's largest handset manufacturer – and said it needed to change.
Elop used the analogy of a man working on an oil platform that has burst into flames who has to make a stark choice – keep standing on the platform or jump into the icy waters.
In Elop's memo, the man jumps. Elop, a former Microsoft employee, said: "We too, are standing on a 'burning platform', and we must decide how we are going to change our behaviour."
The mobile giant's new strategy will be to:
Use Microsoft to develop its primary platform.
Focus on connecting a billion people in developing markets to the internet through their phones.
Generate new "disruptive" technologies to take the creative initiative back.
Elop, today, said: "Nokia is at a critical juncture, where significant change is necessary and inevitable in our journey forward.
"Today, we are accelerating that change through a new path, aimed at regaining our smartphone leadership, reinforcing our mobile device platform and realizing our investments in the future."
Two business units will be formed:
Smart Devices, to be led by career marketer Jo Harlow, former head of marketing for Nokia's North American division, developing high-end smartphones to use Microsoft, Symbian and MeeGo platforms and develop business services.
Mobile Phones, to be led by Mary McDowell to push mass-market devices powered by Microsoft's platform, pushing another billion customers in new markets.
The link with Microsoft will be symbiotic, with Nokia providing mapping for Microsoft's Bing search engine and AdCenter ad platform. Nokia's Ovi app store will be rolled into Microsoft's Windows Marketplace offering.
Microsoft will now provide the developer tools needed for apps. Nokia had been subsidising app development to try and keep pace with Apple and Android.
Recently appointed marketing chief Jerri DeVard remains in position, and holds a place on Nokia's executive board.
The Symbian mobile platform will not be dropped completely, but will be used as a "franchise platform" to retain existing users, and the company expects to sell an additional 150 million Symbian devices in the years to come.
Nokia's other mobile platform, MeeGo, developed for tablets and other mobile computers in a deal with Intel, remains under development and Elop says a MeeGo product will be shipped later this year.
Nevertheless, board member Alberto Torres, who had responsibility for MeeGo development, leaves the company.
Nokia reported an increase in profits in full-year results last month, with growth coming in new territories, particularly Latin America and China.
Nokia remains in various court battles with Apple over who developed interactive browsing features typically used in smartphones.