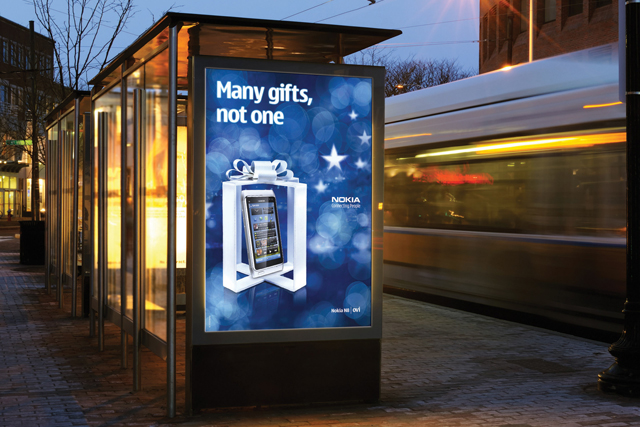 The campaign, created by Inferno, will launch across 20 countries including the UK, China, India, Brazil and Vietnam.
Spanning across retail, digital, social media and outdoor, the campaign introduces Nokia's new strapline: 'Many Gifts, not One.'
The ads aim to showcase the brand's phone multi-functionality, as it can also be used a cameraphone, SatNav, MP3 player, speakers and HD camcorder.
Joanne Savage, global marketing director at Nokia, said: "As 1.3 billion people will wake up on Christmas morning to use a Nokia, it's clear that when it comes to buying Christmas gifts, our consumers want to see a range of options, not just one option.
"The 'Many Gifts not One' campaign recognises that each consumer is an individual with their own personal taste. Nokia has a smartphone, accessories and apps they really want. We're adamant that this Christmas should be a Christmas full of choice for our consumers."
Media planning and buying in the UK is being handled by Carat.