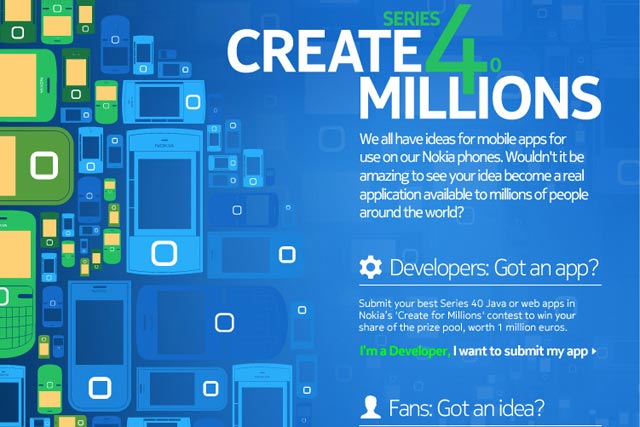 The Finnish company has been beset by problems of late, as its dominance has been hurt by the rise of Android and Apple phones across the premium mobile phone sector.
Nokia wants to increase its stake across the mid-tier sector via its Series 40 mobile phones.
Ithas today (28 June) launched 'Create for Millions' – a global competition that brings consumers and developers together to create apps and web apps for the Series 40 phones.
Winners of the competition could see their ideas becoming reality and introduced onto new Nokia mobile phones.
Nokia wants customers to submit ideas in one of three categories: health and beauty, social networking and location, and gaming.
Customers can also vote on entries and comment or collaborate on ideas already submitted.
Marco Argenti, senior vice-president, developer experience, Nokia, said: "This competition connects ideas generated by consumers with the creativity and skills from developers, aiming to create great, locally relevant applications together.
Nokia's Series 40 is the software platform used across Nokia's mass-market phones.