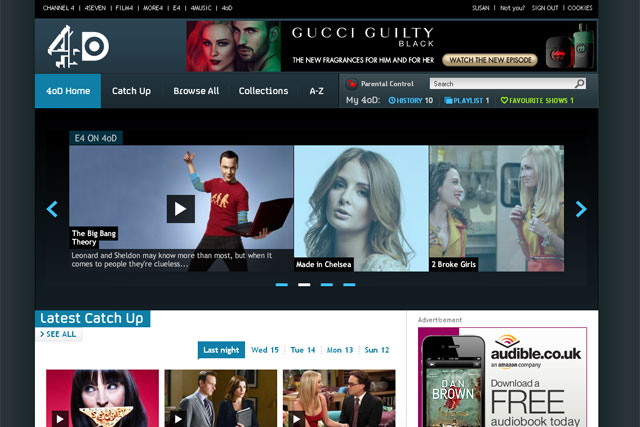 The channel's commercial data initiative uses viewer registration information to allow advertisers to target the seven million TV buying users better. It uses data such as audience demographics, location and behavioural patterns on the 4oD platform.
Microsoft, O2 and Unilever are some of the other advertisers already on board for Channel 4's advertising opportunity, which was first announced in November last year at the broadcaster's upfronts presentation.
Previously advertisers could only target viewers on 4oD by programme genre.
Jonathan Lewis, the head of digital and partnership innovation at Channel 4, said: "We're looking forward to working directly with the first advertising clients to take advantage of this ground breaking initiative to offer demographically targeted ad packages on 4oD which will ultimately revolutionise the way we trade digital advertising.
"Over the next few months we will monitor the effectiveness and reach of the campaigns and will share results with the industry later this year."