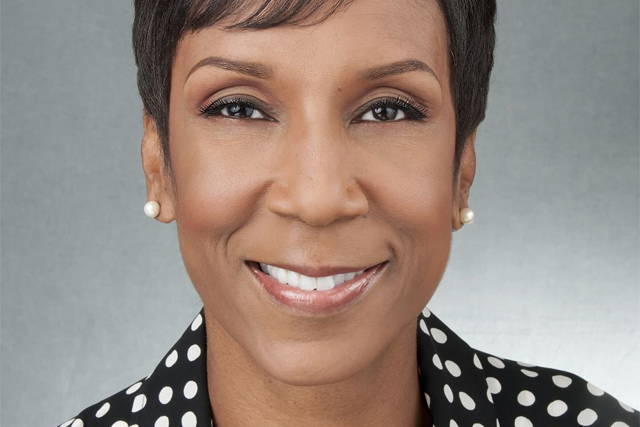 DeVard has led the brand's marketing and brand management team since joining in January 2011 and oversaw the £80m global ad campaign for its Lumia smartphones.
DeVard reported into Niklas Savander, the executive vice president of markets at Nokia, who is also stepping down on 30 June.
She is succeeded by Tuula Rytila, who has been promoted from senior vice president of portfolio and business management.
Rytila will report to Chris Weber, who has been promoted to executive vice president of sales and marketing from his role as vice president of markets, Americas.
Stephen Elop, Nokia chief executive, said: "Jerri has made a positive impact on Nokia's advertising, marketing and brand efforts. Our marketing has made great strides under her leadership.
"I will particularly miss the fresh insight and new energy that Jerri injected into the Nokia brand."
The company is cutting up to 10,000 positions globally by the end of 2013 as part of the changes, which are being made as it seeks to invest in location-based services in an attempt to give it a competitive advantage. It currently employs 53,500 excluding Nokia Siemens Networks.
Elop said: "We intend to pursue an even more focused effort on Lumia, continued innovation around our feature phones, while placing increased emphasis on our location-based services.
"However, we must re-shape our operating model and ensure that we create a structure that can support our competitive ambitions."
Job losses in the marketing and sales teams are expected as Nokia looks to priorities key markets.
Elop said: "These planned reductions are a difficult consequence of the intended actions we believe we must take to ensure Nokia's long-term competitive strength."
Nokia also announced it has agreed to sell luxury handset brand Vertu, which it launched in 2002, to private equity firm EQT VI. It will retain a 10% stake in Vertu.
The new leadership team includes Juha Putkiranta as executive vice president of operations, Timo Toikkanen as executive vice president of mobile phones, and Susan Sheehan as senior vice president of communications.
Putkiranta was formerly senior vice president of the supply chain, Toikkanen was vice president, business development, programs and special projects, and Sheehan, who reports to Elop, was vice president of communications.
Follow Matthew Chapman at @mattchapmanUK