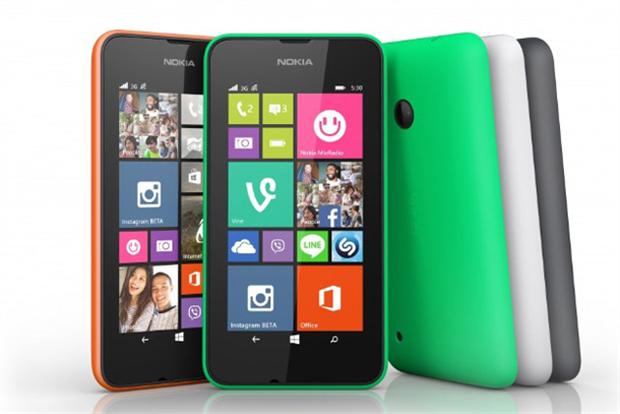 The brand name that once ruled the mobile phone market has been dissolved by new owner Microsoft, bringing to an end a history of a brand that has its roots as far back as the 19th century.
The early mobile trailblazer never recovered from its slow response to the touchscreen revolution and found itself squeezed out of consumers' affections by the likes of Apple and Samsung.
19th century & early 20th century
The company started life as a single paper mill and part of the Russian Empire, eventually growing into a corporation that manufactured gas masks.
1980s
The firm made its mobile phone debut in the 1980s, with actual "transportable" models that included the Mobira Cityman 900 handheld phone.
1997
Nokia launched the 3110, which became one of the world's best-selling handsets, offloading around 126m worldwide. The model number was reintroduced in 2007 as the Nokia 3110 Classic.
1998
Nokia became the world's largest mobile phone manufacturer, a position it held until 2012.
September 2010
Nokia raised eyebrows when it signed up actress and model Pamela Anderson to a campaign for its Nokia N8 handset, with competition entrants offered the chance to appear alongside her in a bedroom scene shot using the N8's camera.
February 2011
Nokia announced its strategic alliance with Microsoft. Microsoft's Steve Ballmer and Nokia's Stephen Elop shook hands to clinch the deal.
Elop was scathing about his company, using the analogy of a man working on an oil platform that has burst into flames. He said in a memo: "We too, are standing on a 'burning platform', and we must decide how we are going to change our behaviour."
But the tie-up sparked protest, with an open letter sent to shareholders proposing a rebellion at its forthcoming AGM.
April 2011
Nokia announced it was axing 7,000 jobs, including 700 in the UK, in an effort to better compete in the smartphone market.
August 2011
Nokia unveiled a TV ad using the world's largest stop-motion set. Dubbed 'Gulp', it was shot using a Nokia N8.
October 2011
Nokia launched an £80m global brand campaign backing the launch of its Lumia 710 and Lumia 800, its first Windows phone. The move marked the first time that the Finnish firm had put Lumia to the fore - the sub-brand that would eventually subsume it.
The campaign was fronted by a TV spot called 'Amazing Everyday'.
April 2012
Nokia's reign as the world's largest handset seller came to an end, when the Finnish giant's 14-year domination of the market fell to Samsung.
Nokia had failed to keep pace with Apple and Samsung, particularly with their innovations in touchscreen technology. Samsung shipped 93.5m handsets worldwide in the first quarter of 2012, beating the 82.7m units shipped by Nokia, according to Strategy Analytics.
May 2012
Nokia signed a product placement deal for its Lumia smartphones to appear in the Channel 4 soap Hollyoaks. As part of the deal, Hollyoaks characters would use the Lumia 800 and 710 phones and Monster's Purity HD headphones; while Nokia ads would appear at the fictional village bus stop from July.
June 2012
Nokia sold its luxury handset brand Vertu and parted company with Jerri DeVard, its chief marketing officer, as part of sweeping management changes that include up to 10,000 job cuts worldwide.
September 2012
Nokia announced its sponsorship of Channel 4's range of 'Drama on 4' programmes, as part of its push to support its Lumia smartphones that will run on the Windows Phone 8 operating system.
But the launch of the Windows-operated Nokia Lumia 920 and Lumia 820 led to analyst disappointment, with Nokia's share price plummeting.
June 2013
Nokia lampooned the zombie-like shots taken by rival Apple's iPhone camera in an undead-filled ad telling consumers "Don't flash. Amaze." Nokia claimed that its Pure View camera technology had the ability to take pictures in low light without the need for a flash.
July 2013
Nokia tacitly acknowledged its issues and announced it was looking to deliver a new "disruptive" marketing strategy. By positioning itself as a "challenger" brand, it hoped to arrest its declining market share. The firm had recently appointed JWT Worldwide to its estimated £80m ad account following a reshuffle.
September 2013
Microsoft officially announced its acquisition of Nokia's device business for £4.6bn.
February 2014
Nokia said it was launching a range of phones called Nokia X that would run Android apps despite the mobile company's recent acquisition by Microsoft.
The same month, London Fashion Week saw the launch of the world's first piece of interactive clothing, a skirt constructed from Nokia Lumia phones, which displayed images to mimic the look of actual fabric as it falls around a moving body.
April 2014
Microsoft Devices vice-president and former Nokia boss Stephen Elop revealed that the Nokia brand would be discontinued for smartphones. He denied that the brand Microsoft Mobile would be used instead after a leaked document suggested it would, an assertion that now rings true.
May 2014
On the day that the £4.6bn acquisition of Nokia by Microsoft officially went through, Microsoft and Nokia employees were handed a beautifully-bound book with gold typography spelling out the data and the word "One". The book charted the history of the two brands, but committed to say that one would be discontinued.
September 2014
Speculation mounts that the Nokia brand will be ditched by Christmas.
22 October 2014
Nokia France informs fans on its Facebook page that its name will change to Microsoft Lumia in the next few days. According to reports, other countries will follow suit over the coming weeks.
Apparently, the brand will not be entirely phased out of existence as Microsoft only acquired the hardware business, leaving the remainder of the Finnish company with mapping, network and research divisions.
Read next