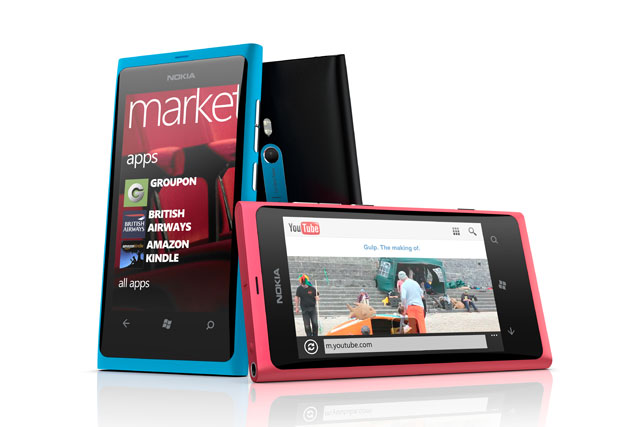 Nokia's fall from grace has seen it switch from being a powerhouse of the mobile industry to an also-ran. It now sits behind Apple and Samsung, after being too slow to adapt to the pace of the smartphone revolution.
The fightback has begun, though, and the company is plunging investment into the business to gain a foothold in the smartphone market. Its blitz started with an £80m brand-positioning campaign for the launch of its Windows Phone-based Lumia range in 2011.
Now it is looking to shift its marketing focus toward location-based services to prove its Lumia devices are more
advanced than those running on iOS or Android.
It has chosen the industry's flagship conference, Mobile World Congress, which runs in Barcelona between 27 February to 1 March, to unveil this plan. It will also reveal new products and outline its marketing strategy.
Steven Overman, vice-president, global head of marketing creation, at Nokia, says the growing battlefield over the ecosystems created by the different operating systems has intensified competition.
'We have gone from the unquestionable market leader to being in a three-horse race (with Android and iOS). We will reclaim our leadership, but will not do it by following the old rules,' claims Overman.
However, Ross Sleight, chief strategy officer of mobile marketing agency Somo, sounds a note of caution that Nokia's pushing of location services will not guarantee quick returns. 'There's no doubt focusing on location is a good option, but the trouble is you have to be better than Google,' he says.
Sleight warns consumers are likely to stick to the familiar interface provided by Google Maps. He suggests a strategy of building on pre-existing services, such as Foursquare, which has already cornered the key demographic of young and urban individuals.
Overman, though, remains bullish about the brand's location innovations and says he is 'convinced we are ahead of the game', hinting more will be revealed at the conference.
THE MOBILE WORLD CONGRESS: LOOK OUT FOR…
Facebook to reveal long-awaited mobile ad platform
Brett Taylor, chief technology officer at Facebook, is expected to unveil its mobile ad platform on the first day of the event, which runs from 27 February to 1 March in Barcelona. The social networking brand is under pressure to create revenue around the millions of visitors to its mobile site.
Ford gives conference its first car marque launch
Ford will be the first car-maker to launch a marque at the conference, when it unveils its B-Max model. Bill Ford, executive chairman of Ford, will talk about the potential for further integrating mobile technology into vehicles.
Avalanche of new devices
As ever, the event will be dominated by mobile brands showing off new devices. Research in Motion is looking to the BlackBerry7 to revive its fortunes, while Sony is expected to reveal new Sony Xperia devices. Elsewhere, there are expectations of a possible statement about the advent of a Nokia tablet.
Q&A: STEVEN OVERMAN, VICE-PRESIDENT, GLOBAL HEAD OF MARKETING CREATION, NOKIA
What will Nokia's future marketing focus on?
You are going to see more and more messages about our location-based services. The marketing of these is a constantly evolving aspect of our overall plans.
Our location data is unparalleled. So our marketing will include both current services (including Nokia Maps and Drive) and some exciting new ones.
What new services will Nokia marketing focus on?
A good example of this was the launch of City Lens (an app that shows places of interest through the camera's viewfinder) in January, which will be an important message in our Lumia 900 marketing.
How will location fit into wider marketing plans?
Next, we're going to be talking about how the total experience of using the Lumia range is fundamentally different from the two other smartphone operating systems.
You say you will 'rewrite the rules of marketing'. How will you do this?
Consumer co-creation is at the heart of everything we do. There's a campaign called 'Qwerty Me' in Mexico that involves a call to action with a consumer response; it's a bit outrageous, and that's something we are going to be doing in our marketing more and more.