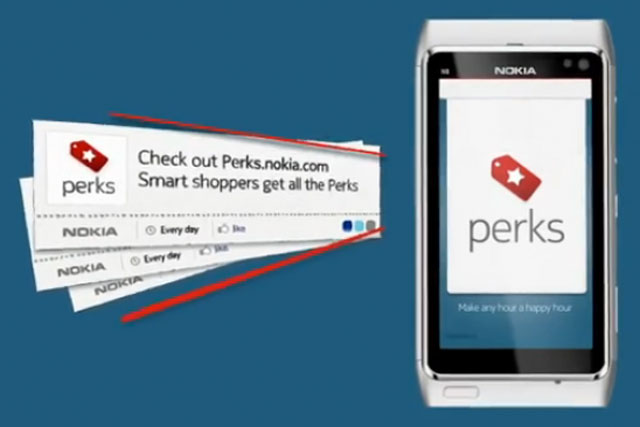 Nokia was developing a deal and coupons service that allowed consumers to browse deals on a bespoke website.
Consumers would then have been able to request any deals that appealed to them to be sent to their Nokia phone to be redeemed at point of purchase.
It is understood Nokia decided not to launch the scheme because similar schemes are already being run by a number of other companies, including network operators and major retailers.
Despite shelving Nokia Perks, the brand insists it is still exploring other opportunities to take advantage of the boom in location-based and behavioural advertising.
A spokeswoman said: "Nokia has decided not to commercially launch Nokia Perks. Highly targeted advertising, both location-based and behavioural, increases advertising effectiveness and relevance to consumers.
"We will continue to explore new business opportunities to develop products that delight consumers."
Nokia registered the Nokia Perks trademark this year with the UK's Intellectual Property Office on June 8.
Details of the proposed Groupon rival were unearthed via a video the handset maker posted on Vimeo, which has since been removed.
Follow Matthew Chapman at @mattchapmanuk