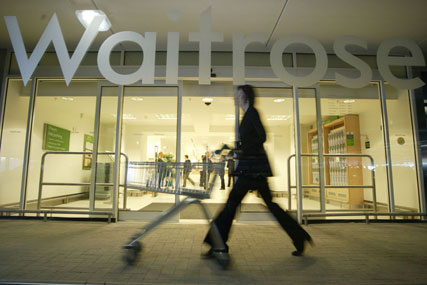 Speaking at the IGD food conference yesterday (12 October), Price made a pointed reference to the new concept store, which opened in Leeds this month.
He said the retailer had "good growth plans" relating to its non-core food stores, but did not give further details.
Waitrose has so far opened six Food & Home stores: Canary Wharf, Cheltenham, Rushden, Southend-on-Sea, Salisbury, and now Leeds. These differ from its core food outlets, which account for the bulk of its revenues.
The Leeds store boasts a number of new concepts, including a clearer separation of departments within the store, the use of travelators, and a café which, for the first time, is positioned in the centre of the store.
It does not sell white goods, but will offer a range of cooking utensils, cook, bake ware and departments dedicated to bed and bath, home and living and baby and child.
Mike Cooper, Waitrose brand manager, said: "Full of new concepts, the store has a number of firsts for Waitrose. For example, it's our first shop on stilts and the first one to install travelators.
"The new-format café has set a new standard for supermarket catering and is perfect for shoppers wanting a break before or after their shop. The integration of food and home departments is seamless, making it a real destination shop."