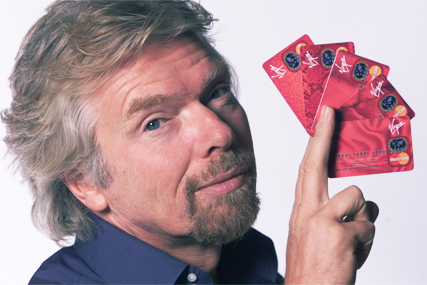 The British government today (Thursday) agreed a deal to sell Northern Rock to Richard Branson's Virgin Money.
The government bailed out Northern Rock during the financial crisis.
Virgin Money said the transaction is expected to be completed by 1 January 2012. The deal will give the government £747m in cash.
Richard Branson's financial services operation will manage Northern Rock's 75 branches. The bank has one million customers and employs 2,100 staff, according to Virgin Money.
The newly-branded Virgin Money business will be a value propisition, which will also have an emphasis on "good service", a spokesman for the company said.
Virgin Money has not undertaken major above-the-line acitivity in recent times, but this is set to change early next year.
Its creative and design partners include Beattie McGuiness Bungay, CHI & Partners and Start JudgeGill.
Richard Branson, founder of the Virgin Group, said: "Banking in the UK needs some fresh ideas and an injection of new competition.
"I'm delighted we will get the chance to work with the loyal staff of Northern Rock to create a new force in the market.
"Virgin has a history of entering new sectors to improve service and provide value for customers. We plan to do the same in banking."
The deal has been announced just days after Northern Rock ended its shirt sponsorship deal of Newcastle United football club.
In the past few years, Northern Rock has also ended its sponsorship deals with Durham County Cricket Club, basketball outfit Newcastle Eagles and rugby union side Newcastle Falcons.
Its other sponsorship deal, of cycling event, Northern Rock Cyclone, will be reviewed next summer, the company said.
Follow John Reynolds on Twitter @johnreynolds10