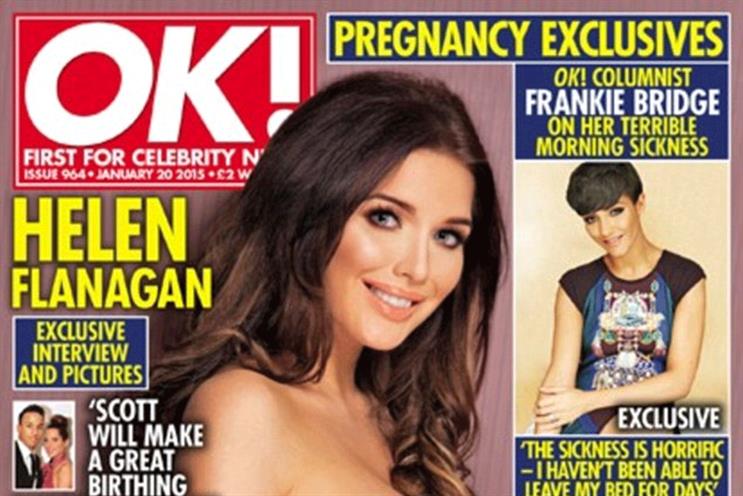 OK! Mum and Baby will be published twice-yearly and bagged with OK!, the celebrity and entertainment title.
The project aspires to be "the destination for exclusive celebrity mum and baby news, tapping into and expanding on OK! readers' love of all things baby," according to Northern and Shell.
The magazine will be supported with a new section on the OK! website, featuring celebrities and their babies, an app, and an OK! Mum and Baby club card, offering incentives and offers.
Events for readers to meet celebrity mums are also planned.
Rob Hunt, the head of Northern and Shell creative solutions, said: "Our readers love celebrity babies and celebrity baby news so this new venture is absolutely right for them.
"OK! is such a powerful brand and we wanted to look for smart, engaging ways to build on that even further – and we think this is spot on. We're now looking for commercial partners that are looking to target mums-to-be and new mums."
Kirsty Tyler, the editor at OK! magazine, said: "OK! magazine is renowned for its celebrity pregnancy and baby photo shoots and in depth interviews.
"Over our 20-year history we've photographed some of the world's biggest stars with their newborn babies including Jennifer Lopez, the late Michael Jackson, Jerry Hall, Pamela Anderson, Catherine Zeta Jones and Michael Douglas and Mel B.
"We continue to bring our readers pregnancy and baby exclusives with many more planned for 2015. The magazine is a go-to destination for all the latest celebrity pregnancy and baby news and that's why OK! Mum and Baby is such a perfect extension of the OK! brand."