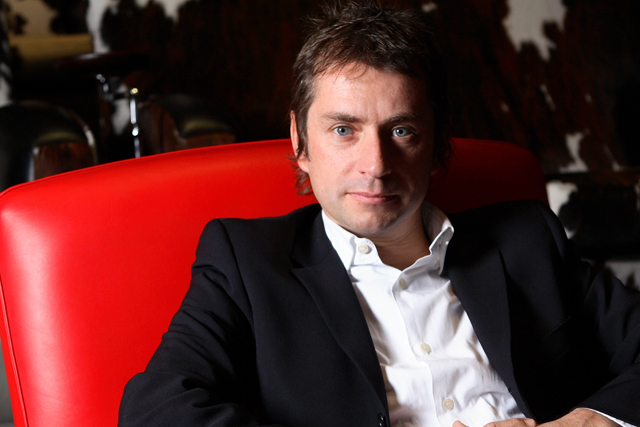 In a presentation to 100 media agency executives and marketers, senior management from Northern & Shell, including joint-managing director Stan Myerson, today (5 July) pledged to work collaboratively with advertisers on cross-media propositions.
Northern & Shell, which owns Channel 5, the Daily Express and OK! magazine, is looking to entice advertisers with offers beyond traditional spot advertising.
In the same way that Apple left the low margin of manufacturing to others and concentrated on design and innovation, Northern & Shell would look for "value-rich, high-margin collaborations" as part of its new offer, N&S Partnerships, the audience heard.
Nick Bampton, sales director of Channel Five, dismissed speculation about the heath of the TV ad market and said he expected ad revenue at Channel 5 to increase more year on year in the second half of the year than the first.
Bampton said Channel Five's 19% rise in ad revenue in the first half of the year could not be attributed solely to the dispute with Aegis Media in 2010.
He said: "Aegis is only 20% of the market and they did spend with Channel Five in the first half last year."
He added that the real benefit from the changes to Channel Five was "going to come in the second half of this year", when ad revenue at Channel Five would be up more than 19% year on year.
Myerson said the arrival of the reality show 'Big Brother' this summer would be a "real game-changer" for Channel Five. He said: "We've taken on the programme which has become part of the fabric of British society and is a real statement of intent.
"Brick by brick, we're assembling a unique cross-media portfolio to take to market as an integrated sell that, as well as advancing our product, is a credible media vehicle in their own individual right."
Myerson also said that "investing in content is not enough" and referenced the appointment of Bampton in December last year and his decision to bring in a senior management team to "execute a turn-around strategy".
Phil Hall, head of TV at MediaCom, Northern & Shell's media agency, who attended the presentation said; "Northern & Shell and Channel Five have shown a lot of initiative in embracing new ways of trading. This can only be a good thing, as our clients are increasingly welcoming innovative ways of reaching their consumers."