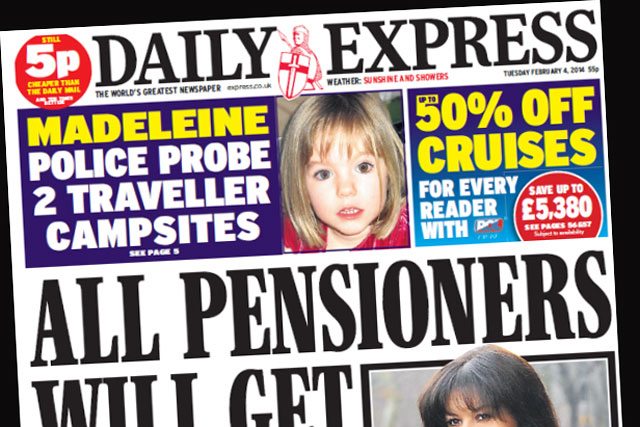 Following the restructure, the combined commercial operation for the group's portfolio will increase to 60 people, all operating under the banner n&s+.
The new division will be headed by Jane Putley, who remains group trading director, reporting to N&S group joint managing director, Stan Myerson
Agencies will now deal with a single head of trading across all Northern & Shell print and digital newsbrands, instead of dealing with each news brand on a standalone basis.
Jason Mawer moves from head of digital to become digital director, while Mike Allen moves from head of strategic sales to trading director.

Four new heads of trading roles have also been created, which will be taken up by Mark Grove, Jason Campbell, Olly Dolphin and Chris Kelly. Further appointments are expected over the next few months. The new changes come into effect immediately.
Myerson said: "The integration of our commercial sales teams across print and digital which will operate today from under the new n&s+ banner means that we will be able to work more seamlessly with agencies and clients across all of our print assets and online."
The move follows belated, but significant, investment across Express.co.uk, DailyStar.co.uk and OK.co.uk, resulting in the group's online and mobile audiences increasingly sharply year on year.

According to Google Analytics, in December 2013, Express.co.uk increased from 9.9 million (Dec 2012) to 28.5 million (Dec 2013),: up 188%; Dailystar.co.uk went up from 15.5 million (Dec 2012) to 38.7 million (Dec 2013), up 150%, and OK.co.uk from 27.4 million (Dec 2012) to 45.6 million (Dec 2013), up 66%.