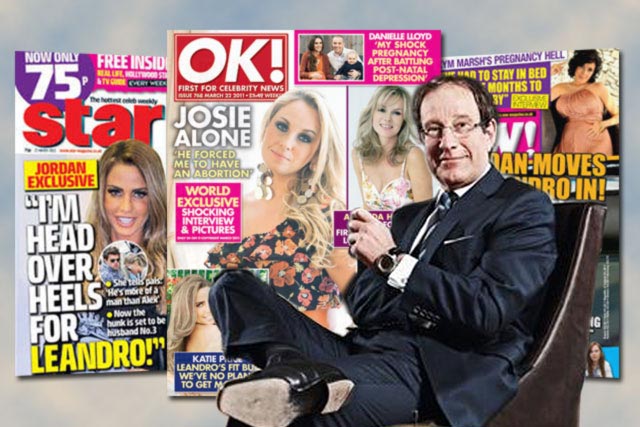 Celebrity title OK! was launched in Australia by Northern and Shell in 2004, after which 50% of the title was acquired by Bauer Media in 2007. The magazine's circulation has fallen from 140,000 in 2007 to 90,000 in December 2012.
The move comes two years after Richard Desmond's Northern & Shell offloaded the US edition of OK! Magazine to the National Enquirer publisher, American Media.
Northern & Shell continues to own the glossy celebrity weekly in the UK, and a spokesperson said there are no plans to sell the magazine.
Matthew Stanton, chief executive of Bauer Media in Australia and New Zealand, said: "This investment in OK!, in Australia and New Zealand, once again demonstrates our commitment to the market and the long-term viability of this popular global brand. OK! is a key brand in our publishing portfolio and we look forward to taking the title to the next level, with further investment in a number of publishing initiatives across multi-platforms."
Paul Ashford, group editorial director Northern and Shell, said: "We are happy to have concluded an agreement that will allow Bauer Media to take OK! magazine forward in Australia where they now have a strong local operation, and we thank everyone who has worked to create OK!'s amazing Australian success story as part of the worldwide OK! family (currently reaching over 23 million readers across the globe)."
Follow @DurraniMix