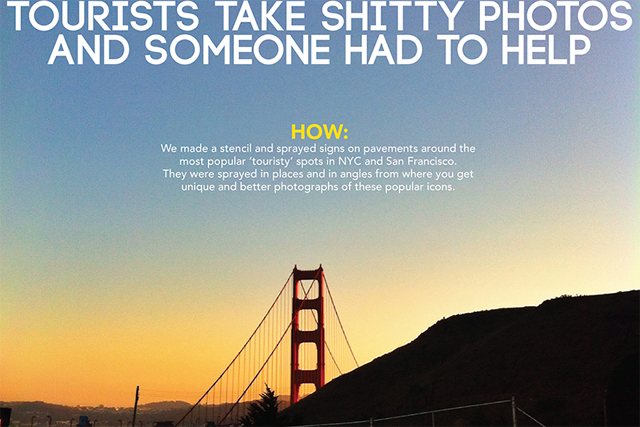 Corker, who was speaking at the Future Foundation's nVision conference, said that consumers rarely painted a completely honest picture of their lives online, and that one in three 25- to 34-year-olds only posted positive aspects of their lives and experiences onto their social media channels.
However, 30% of millennials added that they wished they could be more like their online selves.
While consumers made a concerted effort to appear authentic in their online profiles – demonstrated through trends such as the #nofilter tag for photos to prove that it is an original, unedited image – consumers knew they were posting "an enhanced version of themselves online, and they are OK with it," Corker said.
Corker used #noshittyphotos as an example of consumers stretching their own capabilities to appear better online. The trend was started by two advertising graduates in Miami who were tired of tourists taking bad pictures of famous views.
They created a stencil that showed a pair of footprints and the words "place feet, point and click", found the best place to stand to take the perfect pictures of landmarks in New York and San Francisco, and sprayed the instructions on the floor for tourists. The result was that consumers could take exceptional photos and post them as if they had found the right angle themselves.
The issue for brands, Corker said, was how they could engage with an audience that demanded authenticity, but who were not authentic themselves.
The opportunity, she said, was for brands to engage with consumers and help them feel like they were creating authentic experiences.
Corker used the example of YouTube's current marketing campaign in America, which features the stars of YouTube who are make-up artists, who have their own online TV shows or teach people how to cook.
The straplines place the stars at the heart of the creative, with messaging such as "You fight bullies with style"; "You blend art into beauty"; and "You give cupcakes superpowers".
Corker said.:"The opportunity is for brands to say, 'Here we are, we're representing you',"