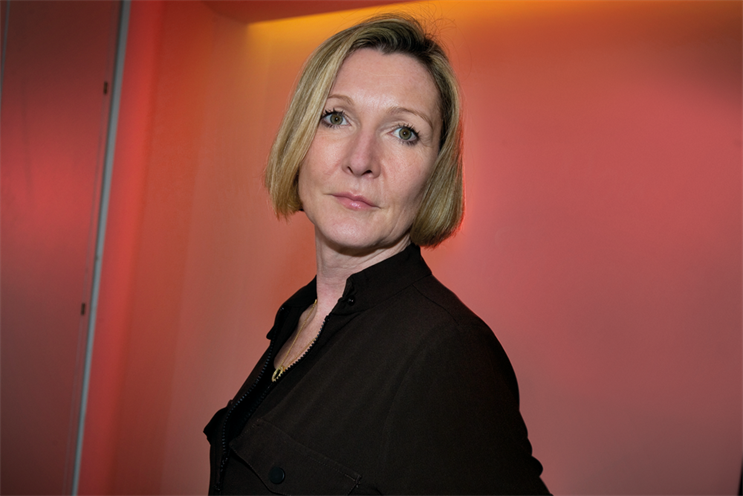 2015 saw Jurassic World and Star Wars: The Force Awakens become two of the biggest films of all time. What do they have in common? They play on our sense of nostalgia. Whether it's 80s or 90s, advertising or film, nostalgia continues to thrive.
Many films opening in 2016 will be hoping to do the same, including the all-female Ghostbusters, Independence Day: Resurgence, Finding Dory, The BFG and another film from the Star Wars universe: the highly anticipated Rogue One.
In advertising, we've seen the Tetley characters celebrate the best of Britain, Volkswagen showcasing the original Beetle and Halifax bringing back Top Cat, which made me feel nostalgic for my youth!
So why does nostalgia seem to resonate more than ever? One of the best recent examples from the world of film is the big British hit Eddie The Eagle, which recreates the period leading up to the 1988 Olympics. It's no fluke that it's one of the most enjoyable, feel-good films of the year.
The director Dexter Fletcher joined Digital Cinema Media's head of film, Tom Linay, at Advertising Week Europe last month to discuss the success of Eddie The Eagle, his career and nostalgic stories.
Fletcher explained that, to make entertaining films, he always aims to tell a human story. Small reminders of an era are shorthand for memory and the more you delve into the period you're representing, the more fun you can have with the nostalgia element and detail.
People are desperate to connect – to feel experiences in an age when we're constantly bombarded with information on what's happening. And connecting with the past resonates strongly with us.
Bringing back well-known characters or taking us back to what may be an easier, less complex time can enable brands to cut through without shouting louder and adding to the noise. This is critical as we're in real danger as an industry of alienating our most valuable prize – consumers and their readiness to listen.
Fostering creativity
Ad-blocking was a hot topic at AWE. According to a report by eMarketer, more than a quarter of UK internet users will be using ad-blocking software by the end of 2017.
Sir Martin Sorrell recently said: "The onus is on us as an industry to make sure that targeting is contextually relevant and to make sure that the content is contextually relevant." It is our duty to create advertising content that is relevant, inspiring and memorable so that people want to engage with it, putting audience receptivity ahead of share of voice.
Playing on our sense of nostalgia is one way of doing this but it's just as important to create ads that tell stories. For our industry to thrive, it needs to elevate its thinking about creativity while concentrating on improving the advertising experience.
We need the right balance between content and frequency – if there's an abundance of advertising messaging, consumers will look elsewhere. Our strategy should be to treat customers with respect by delivering interesting content that they can enjoy.
This requires a commitment to fostering creativity. Sir John Hegarty recently stated that there's only one certainty he's prepared to stake his reputation on, and it's that "tomorrow will be more creative than today". He added that it's important to understand that technology creates opportunity but
creativity creates value.
We should therefore focus our attention on core brand-building principles and channelling creative audiovisual content to ensure audiences are captivated. And while TV viewing is still the big reach-driver that most campaigns are planned around, cinema is quickly cementing its place on the AV media plan.
It's unsurprising that cinema can help brands seeking to bring their narratives to life – it offers a shared media experience with the wow factor and an uncluttered environment where people have actually paid to pay attention.
As Fletcher said at AWE, there will always be a need for a universal space where people come together to enjoy a shared experience. For him, cinemas are our modern-day arenas – and I couldn't agree more.
Q&A
Your go-to sources for inspiration? Previous bosses. I'm lucky enough to have worked for some of the most inspirational people – you know who you are.
What would you do if you weren't in media? I would be a contributor to Condé Nast Traveller.
Your hope for this time next year? That we're well on our way to fulfilling our pledge of making our industry a more diverse and equal workplace.
What keeps you busy/motivated? Watching the people I work with grow and develop.
Why do you do what you do? Because it's the best job in town!
Karen Stacey is the chief executive of Digital Cinema Media