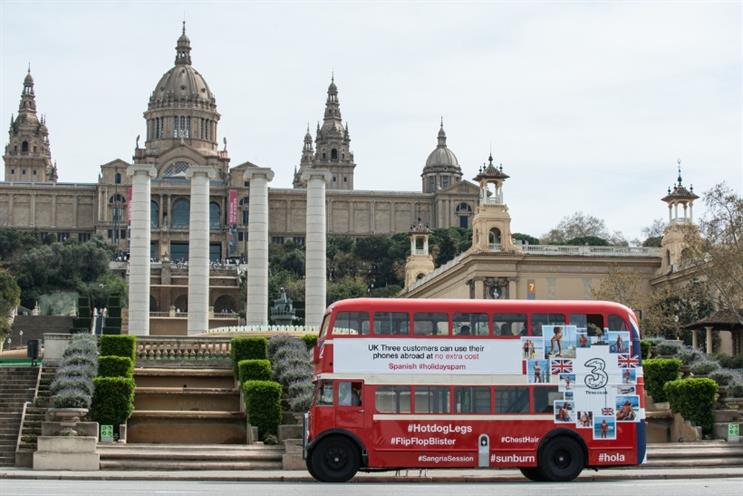 The stunt celebrates the extension of Three's Feel At Home offering to Spain, which allows customers to use their phones abroad at no extra cost, whether for calls or data.
It also ties in with Three's wider 'Holiday Spam' campaign, which sees the carrier apologising for the increased number of photos being posted from abroad.
The bus will stop at Barcelona's most popular tourist spots, including the Sagrada Familia, to allow passengers to hop on and off to take photos. The Routemaster is also equipped with Samsung's new flagship device, the Samsung S6, and selfie sticks.
Three's marketing director, Tom Malleschitz, said: "Now that Three customers can use their phones in Spain at no extra cost, we expect British holiday makers in Spain to go selfie mad this summer, and what better way to kick it all off and allow them to enjoy all that free roaming has to offer than with our Selfie Tour Bus in Barcelona.
"We expect a whole lot of holiday spam to hit the internet over the next couple of days – sorry in advance."
Marketing is obliged to note that this is not an April Fools' Day stunt, though others have taken it as such.
---
Recommended