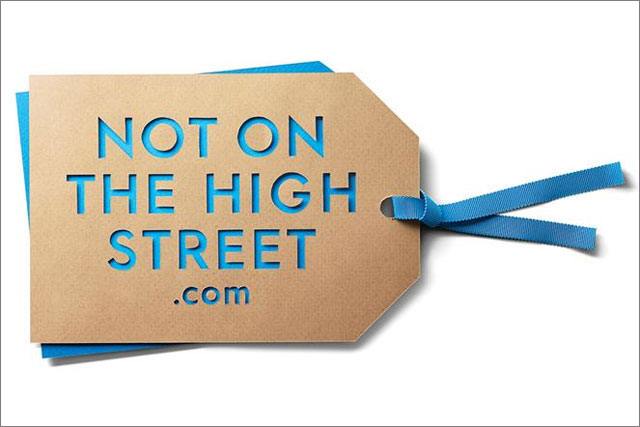 Ben Carter, the company's new marketing director, explained that this year's marketing will focus on developing the brand to convey it is "not just about buying gifts", but is a place a customer can go at any time to find arts and crafts products not available on the high street.
He said: "Unprompted awareness [of the brand] is low because you have dominance of some of the biggest web companies such as Amazon and eBay.
"What we need to do is shift the unprompted awareness so people are thinking of us first or second rather than third or fourth."
Marketing will also aim to broaden the company's customer base, which is predominantly AB1 females, to ABC1 male and females.
Carter added that there was "definitely an opportunity to bring more blokes into the business".
The brand began television advertising at Christmas and the company is currently running its first integrated campaign after tying the various different elements of its advertising together.
Notonthehighstreet.com was traditionally reliant on PPC advertising, but is now investing 25% of its spend into above-the-line advertising and seeking to experiment with new media such as Vine and Instagram.
The company is basing its advertising around an "a life less ordinary" brand idea, but is currently running an ad pitch that could mean it will introduce a new strapline.
Notonthehighstreet.com, which acts as an online marketplace for over 3,000 vendors, is seeking to capitalise on the boom in mcommerce by focusing on mobile content.
Carter said: "We know mobile drives a huge amount of traffic and because we've got over 3,000 partners, we've got so many stories to tel.
"It is about working out where we tell those stories, what channel we tell those stories in and how we bring them to life."