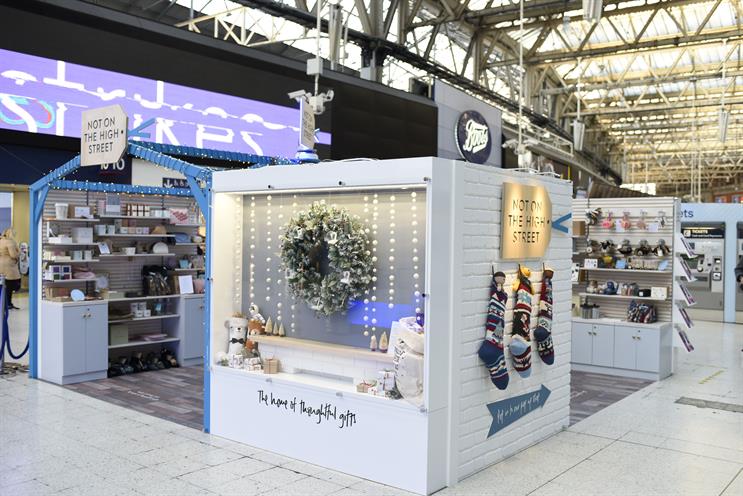 The brand is working with Initials on the design and build of the spaces in Waterloo station and Westfield London. The activations will be open for three weeks in November and December.
Shoppers will be able to pick up personalised items, stocking fillers and limited edition items. Each activation will include information about the small businesses behind the gifts. The Westfield pop-up will also have live personalisation and ticketed workshops.
The Waterloo shop runs between 2 and 22 November, and the Westfield one opens on 3 December.
Ella d'Amato, chief commercial and marketing officer at Notonthehighstreet, said: "We are working with some of our most innovative partners to develop carefully curated ranges of products for each location which showcase the best of the unique gifts that can be found on our marketplace this festive season.
"We hope it will help our customers to understand the work of the 5,000 creative small businesses that sell through Notonthehighstreet by bringing their stories to life and demonstrating their passion for creativity in a way which it can be hard to appreciate when you're browsing online."