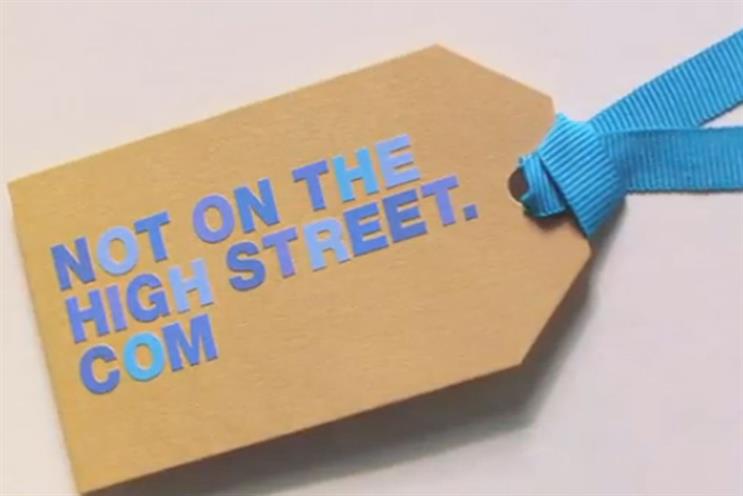 The website, which sells original products and gifts from small businesses, has worked with incumbent Brand Links since January 2012.
Initial conversations have been held and four agencies have been shortlisted for pitches. An agency is expected to be in place at the end of August.
Notonthehighstreet.com spent £446,000 in the year to September 2012, according to Nielsen figures, but is expected to increase that figure in the coming months.
The media pitch does not affect Notonthehighstreet.com's creative shop Beattie McGuinness Bungay, which picked up the account in April 2012.
The new agency will first work on a Christmas 2013 campaign, with a strategy including TV.
A spokeswoman said since Notonthehighstreet.com was founded in 2006, it has seen significant growth, and now offers products from more than 3,500 small businesses. It estimates that it has contributed more than £200 million to the UK economy since launching.