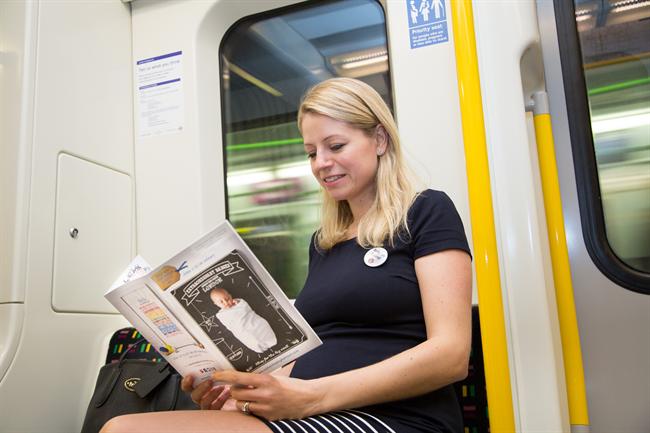 The three-year agreement is part of Transport for London's plans to generate £3.4 billion in commercial revenue over the next ten years.
The free badge is aimed at pregnant women using the public transport. The sponsorship will raise awareness of the badge and to make the experience of travelling on the London Underground easier for women expecting a child.
Notonthehighstreet.com has put together a catalogue to go with the badge. Expectant mothers get 10 per cent discount off announcement cards, original keepsakes and nursery accessories. It will also provide ideas for places to visit in London with babies and young children.
Graeme Craig, the director of commercial development at TfL, said: "It's fantastic to be helping mums-to-be in London while also generating revenue that we can reinvest back into improving the transport network."
The badge, which was launched in 2005, will continue to be provided for free.
Ben Carter, the marketing director at Notonthehighstreet.com, said: "We are incredibly excited to announce our partnership with TfL on the sponsorship of the iconic 'baby on board' badge.
"As a company started by two female entrepreneurs and with a large female employee and customer base, we recognise that being a mum-to-be is a special and important time for any woman and understand the value and benefit that baby on board offers expectant mothers and ultimately want to help enhance that experience."