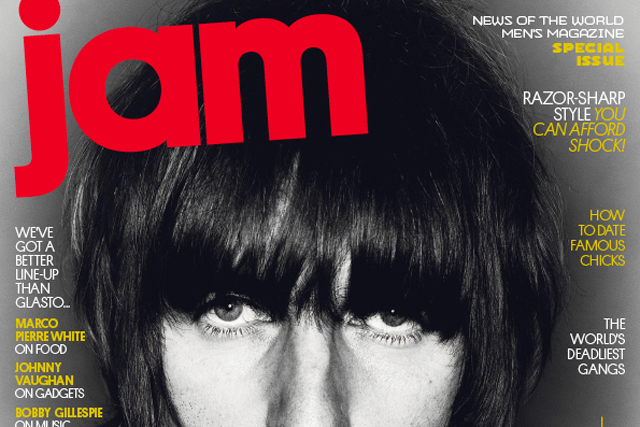 The CD will be polybagged in the Carlton and Granada television regions, and will be redeemable by voucher in Tescos nationwide.
The former Oasis singer is also the subject of the title's cover feature and stars in an exclusive shoot by iconic British photographer David Bailey.
The magazine is launching as a one off, but has secured 13 main advertisers for the pilot vehicle, including beauty brands Alberto Culver and L'Oreal.
The 56-page supplement magazine is led by editor Mark Hayman, currently creative director of Fabulous.
News International will commission research that studies the viability of turning the magazine into a regular monthly, or even weekly, addition to the newspaper.
The magazine launches at a difficult time for the men's sector. In this month's results from the Audit Bureau of Circulations (ABC) paid-for men's weeklies came under increased pressure.
Bauer Consumer Media's weekly magazine Zoo tumbled 14.1%, losing 11,416 copies over the last six months of 2010, as men deserted the printed product for the internet.
Lesser drops in the lads' weekly sector included IPC Media's Nuts, which fell a relatively small 3.3% in the last six months of 2010, from 147,134 copies to 142,212 copies. Its fall from the last six months of 2009 was more severe, at 19.6%. This time last year, the magazine was selling 176,835 copies.
Due to increasing prices of paper stock, which are estimated to be 20% up on this time last year, publishers are now leaning towards launching testbed titles, especially in the highly-volatile men's sector.
Bauer pulled back from launching a regular issue of its men's magazine, Gaz7etta, in October. The publisher is yet to announce whether there will be a second edition.