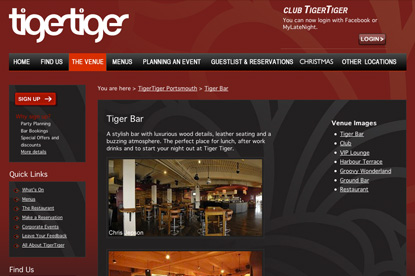 The company, which handles its media buying in-house, has approached agencies, inviting them to pitch for the account. Christian Paul, the marketing manager at Novus, is leading the review process.
The move is said to be motivated by the belief that it could secure more favourable buying rates through an agency.
Novus Leisure, which claims to be the UK's largest private bar and club operator, also owns the karaoke chain Lucky Voice and the Mayfair club Strawberry Moons. In March, it bought 17 new London venues from the bar and restaurant chain Balls Brothers.
Novus Leisure currently directs the bulk of its media spend towards the London radio stations Capital FM and Kiss, Metro newspapers and regional press and radio for its nine Tiger Tiger clubs across the country. The company also operates the Latenightlondon.co.uk brand.