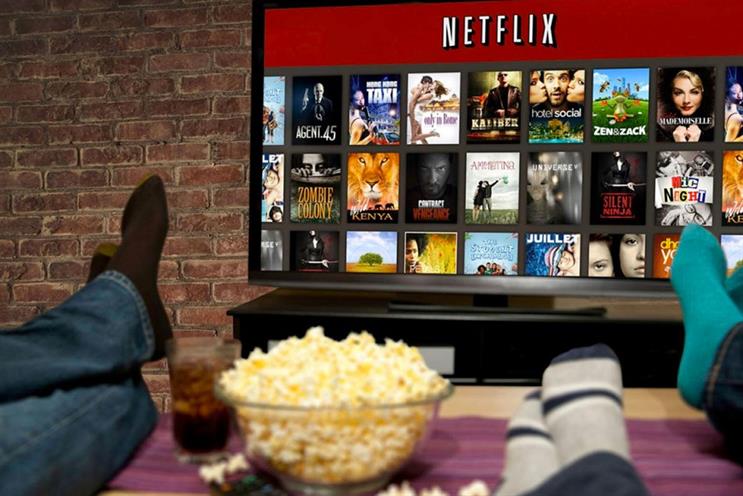 The awards, held at London's May Fair hotel, were chosen by 19 marketers and business leaders from brands such as Microsoft, McDonald's and Mondelez International.
Now landed best agency/client partnership for its work with Intu, the shopping centre network, after being able to demonstrate agility and an ability to work with the client's other agencies. Intu picked Now and Blue449 as its respective creative and media agencies in February.
One of the award's jury members, IHG global brand director Ben Crowther, said of Now's relationship with Intu, "The shared passions, commitment, and collaboration of the winners was clear to see."
Best agency marketing was given to AML, the financial services specialist. Keith Moor, the chief marketing officer at Santander, praised the agency's "single-minded approach to what an agency would deliver for a client."
Meanwhile, MullenLowe MediaHub was awarded the best agency request for information for its bid to win Netflix's media business. Runners-up in the category are Creature for Bowers & Wilkins and MullenLowe London for Heathrow.
The best agency film – a video that is generally used to promote the shop to prospective clients – was given to The & Partnership, with Gyro and WCRS the runners-up.
Now in their fifth year, the awards aim to recognise energy, innovation and sharp thinking that agencies and clients commit to marketing and their partnerships.
Oystercatchers' chief executive and co-founder Suki Thompson said: "In a tumultuous year where customer engagement became increasingly complex, it was clear from discussions that marketers are looking for three key elements from agency partnerships – innovation and future-gazing, transparency, and specialist expertise to cover the full purchase decision journey.
"We predict that for 2017, reliability, agility and innovation will be as critical as ever for successful partnerships.
"We predict that as brands wrestle with performance in turbulent times, they will seek a trusted friend, an adviser with the expertise to juggle latest thinking and innovation. We predict marketers will gear up their need for nose-to-tail solutions.
"And, with the customer at the centre, strong brand-building underpinned by effective data management and interpretation."
The jurors in full:
Yvonne Adam: marketing director, Young's Seafood
Sinead Bunting: European director of consumer marketing, Monster
Ben Crowther: global brand director, Intercontinental Hotels Group
Paul Davies: chief marketing officer, Microsoft
Mark Evans: marketing director, Direct Line
Karl Gregory: managing director, Northern Europe & European Director, Match.com
Andrew Kirkcaldy: group brand director, AO.com
Adrian Lawlor: marketing and business development director, Kepak Convenience Foods
Rob Lawrence: strategic/creative director, Bowers & Wilkins
Adrienne Liebenberg: global marketing director, BP Castrol
Rob Merrington: head of marketing communications, EDF Energy
Robbie Millar: global brand director, innovation and brand propositions, AB Inbev
Martin Moll: general manager marketing communications, Nissan
Keith Moor: chief marketing officer, Santander
John Norton: head of retail trading, The Royal British Legion
Katie Prentke: commercial director, Nutmeg
John Rudaizky: partner, global brand and external communications leader, EY
Emily Somers: vice-president marketing and food development, McDonald's UK
Matthew Williams: marketing activation director, UK&I Chocolate, Mondelez International