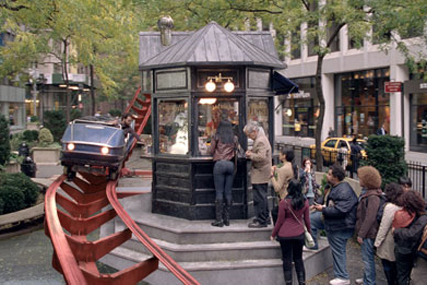 As part of the deal, Barclaycard Freedom customers have the opportunity to gain up to £160 'Reward Money', when paying their bills with Barclaycard.
Npower is also offering a £60 sign-up incentive to any Barclaycard Freedom customers who transfer to the brand by 17 May.
Giuseppe Di Vita, Npower retail markets managing director, said: "Participating in the Barclaycard Freedom scheme enables us to give our customers the choice of up to 30,000 retailers to redeem their Reward Money."
Barclaycard aims to sign up more than 30,000 small and medium-sized retailers to the Freedom scheme after its launch next month.
Barclaycard's eight million UK cardholders will automatically earn Reward Money whenever they make a purchase at a participating retailer. The rewards will usually equate to about 1% of the transaction total.