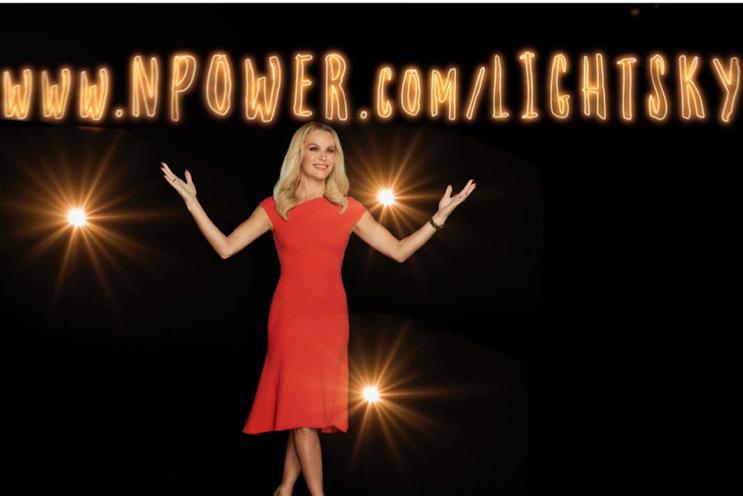 People across the UK are being encouraged to use the hologram, called Light Sky, to send messages to loved ones, while raising funds for the charity.
The Light Sky will transform each message into a 3D holographic animation infused with a Christmas theme and propelled above London's skyline. It will be unveiled by Amanda Holden, above, on 29 November at Observation Point on London's Southbank.
Messages can be submitted now via Npower's website along with a suggested donation for the charity, while people can also send messages on the night itself and on the following two days (until 1 December) and watch them being projected in real-time into the sky. People will also be sent a video of their message in the sky to share.